Octagon Gallery & Exhibitions
The first floor gallery is open Monday to Saturday from 10am - 5pm or until 9:30pm on performance evenings.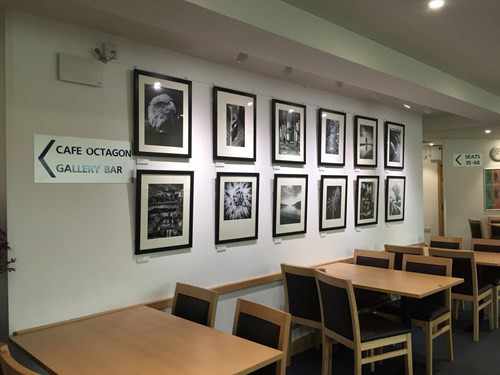 Upcoming Exhibitions
11th December 2020 - 30th January 2021
Dancers in Lockdown 2020 by Len Copland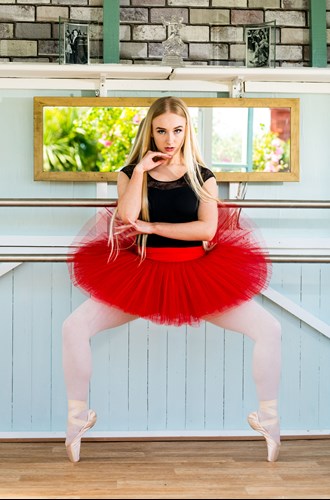 When lockdown occurred in March 2020 and theatres and dance schools closed across the country, local photographer Len Copland, and friend of the Octagon Theatre, embarked on a personal project capturing young dancers carrying on their passion for dance at their homes around South Somerset.
The pictures were taken where possible on the front doorstep of their homes and in their gardens. This project soon escalated after the first picture of well known dancer, James Bamford, was posted and Len's inbox was soon full of young dancers willing to take part.
This project was all about bringing a feel good factor back to the dancers, something to break the monotony of being stuck at home, and also stopped the photographer from going crazy. A huge thanks must go to the dancers whose passion and energy was infectious. Len's only regret that was that there was not enough room for all the photographs and that he couldn't get around to all the amazingly talented young dancers who wanted to take part.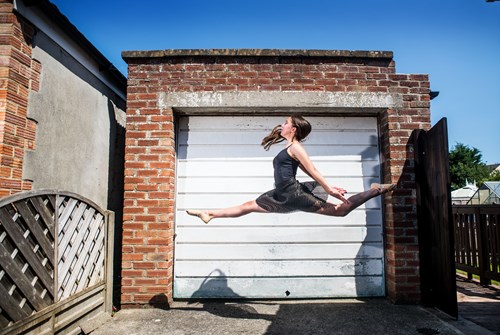 Len Copland can be found on Facebook, Instagram and Twitter by searching for @Snapperlen.
Gallery Information
If you wish to purchase artwork from any of our exhibitions please contact the Box Office on 01935 422884.
Please contact Katherine Hoskins, Katherine.hoskins@southsomerset.gov.uk for information on the exhibition space and and for artist enquires.