Octagon Gallery & Exhibitions
The Gallery at The Octagon Theatre showcases local talent from the surrounding areas, promoting local art groups & independent artists whose main motive is to share the pleasure of art.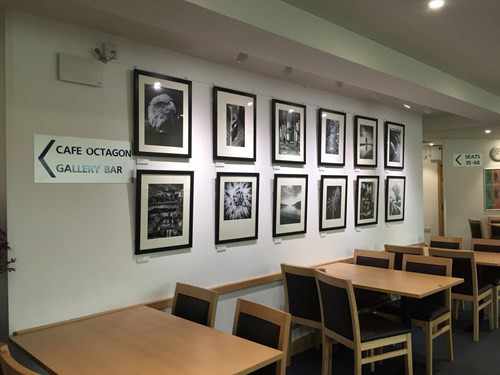 Upcoming Exhibition
1st September 2022 - 10th October2022
Banners of Chard
by Somerset Art Works
Somerset Art Works showcases five highly detailed Banners, the culmination of 40 workshops with a wide range of Chard residents. A truly collaborative process from start to finish, every single element featured on the Banners has been created by the workshop participants with lead artist Jenny Mellings. 
 Groups involved included: The Watch Group, Holyrood Academy, Chard Museum, Manor Court Primary School, Families, Local Businesses, Volunteer Embroiderers and the Cultivate Project.  A celebratory unveiling took place as part of the Culturally Chard Spring Festival at Chard Guildhall in April 2022, with the Banners now taking a tour around the county to celebrate Chard – people and place.
 Also on show is a selection of artwork created by South Somerset schools working with Somerset Art Works as part of an Arts and Wellbeing project with Somerset County Council's Public Health Team and project partners Somerset Film. Artists Julia McKenzie and Richard Tomlinson led 16 days of school workshops in South Somerset schools, inspired by the natural environment and: really listening / really looking / really feeling. The project aimed to explore young people's experience of the pandemic using creative and art-based practices.
All artwork is on display as part of the Somerset Art Weeks Festival which returns for 2022 with the theme of 'Sanctuary'.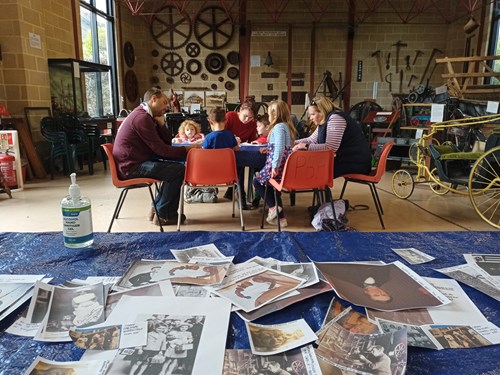 Gallery Information
If you wish to purchase artwork from any of our exhibitions please contact the Box Office on 01935 422884.
Please contact Katherine Hoskins, Katherine.hoskins@southsomerset.gov.uk for information on the exhibition space and and for artist enquires.