Octagon Gallery & Exhibitions
The Gallery at The Octagon Theatre showcases local talent from the surrounding areas, promoting local art groups & independent artists whose main motive is to share the pleasure of art.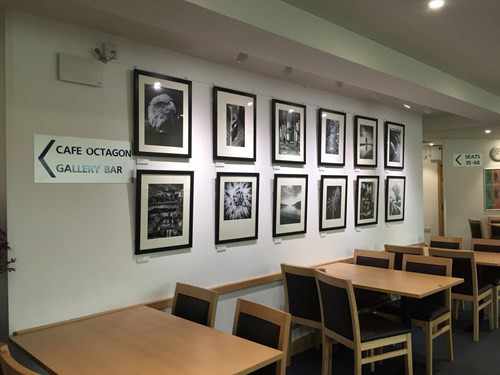 Current Exhibition
12th May 2022 - 20th June 2022
Time and Tide
by Jess Egan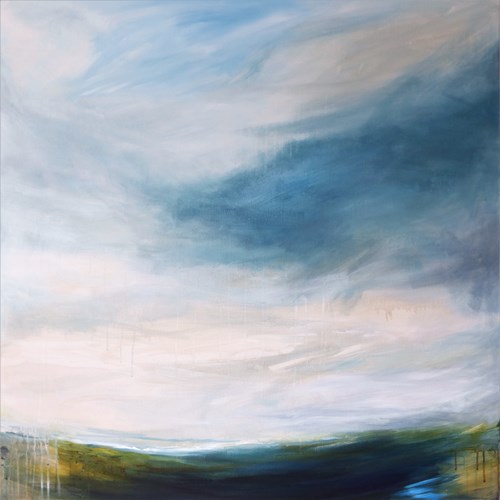 Emerging artist Jess Egan presents an uplifting collection of paintings and drawings produced in the last three years.   Drawing on memories and her emotional responses the artist translates her experiences of daily life and encounters with the natural world through abstract, expressive work.   
 This comes prominently through seascapes and landscape paintings, capturing in paint her return to places of special significance after the lockdown times, but also comes alongside a series of experimental drawings, made in response to the lunar calendar throughout 2021.  Observing this natural marker of time and treating the moon as companion, the artist connects the Moon and the Sea in her own personal world, which also recognises the passage of time and the reconnections many people have made to the natural world in recent years and how this connects us on a wider level.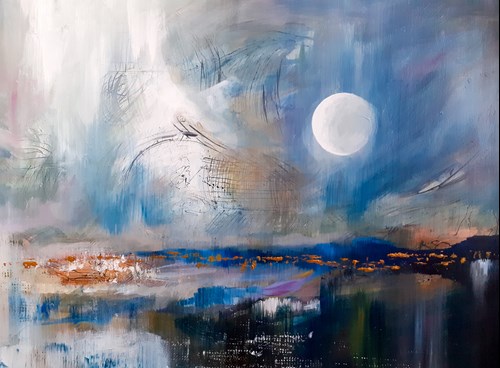 Upcoming Exhibitions
23rd June 2022 - 30th July 2022
You Are Here
by Wayne Spilsbury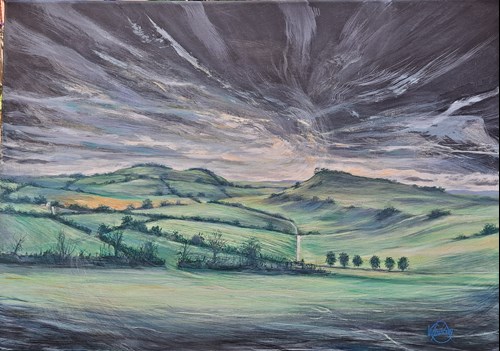 Wayne has a long career as both a professional artist and in education, running secondary school art and art history departments, art college tutoring and examining. Although predominantly a Fine Artist, Wayne is multidisciplinary, adopting approaches which best communicate the gestalt in his experiences and so Sculpture, Photography and Video are occasionally explored.
His background in Art History is reflected in his work and he often works in series, creating autobiographical records of encounters and places. Covid-19 inspired a series of responses, with Wayne recording his wife, who works in theatrical costume, and himself engaging with the trials of the pandemic, culminating in an installation piece. More recently he has returned to his core Somerset landscape work. This latest exhibition is an extension of a previous show 'A sense of Place' and is titled 'You are here', where you are transported to Wayne's reinterpretations of special places.
Gallery Information
If you wish to purchase artwork from any of our exhibitions please contact the Box Office on 01935 422884.
Please contact Katherine Hoskins, Katherine.hoskins@southsomerset.gov.uk for information on the exhibition space and and for artist enquires.