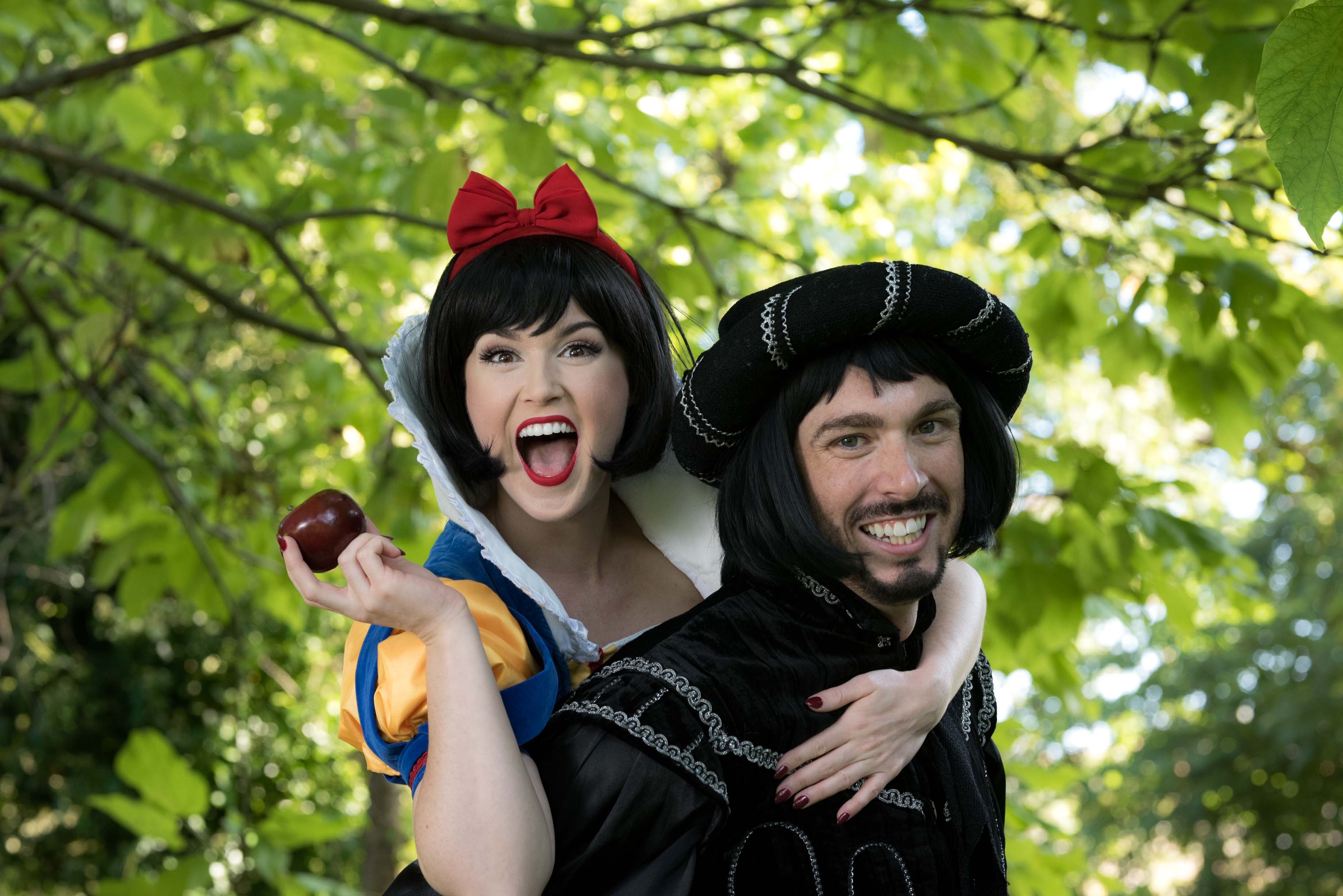 Christmas at The Octagon Theatre is proving to be a very special affair for two of our stars of Snow White and the Seven Dwarfs.

Thom Ford is delighted to have 'come home again' to his favourite theatre for this, his third consecutive pantomime season with Evolution Pantomimes. Having wowed audiences as Dandini in Cinderella and Abanazar in Aladdin, he is receiving rave reviews this year as he takes on the role of Herman the German in Somerset's biggest pantomime.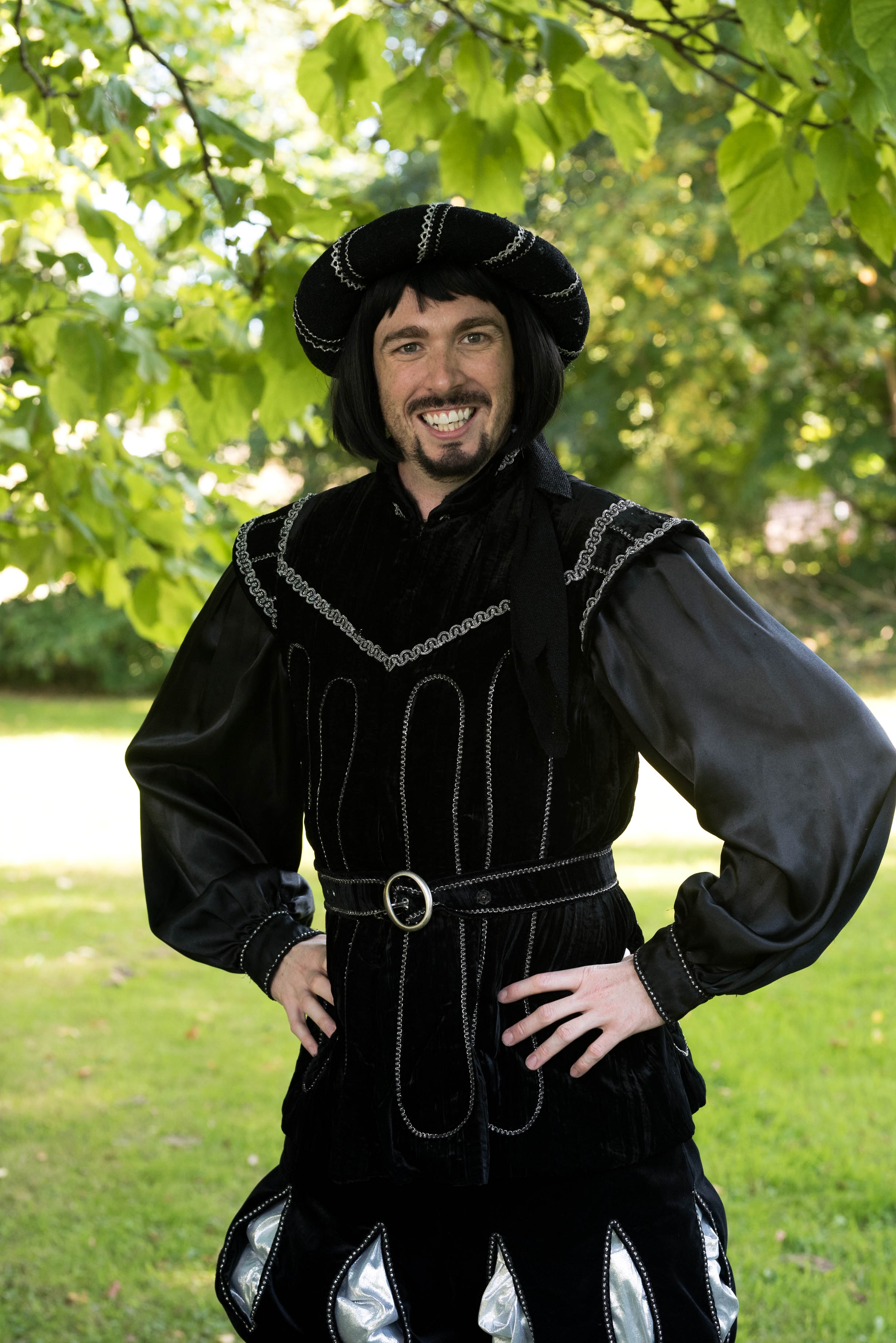 Having grown up performing at The Octagon Theatre with numerous local societies and Yeovil College, Thom then graduated from Mountview Academy of Theatre Arts in 2009. Since then he has performed all over the globe with his comedy sketch group, Four Screws Loose, before setting sail with Disney Cruise Line in 2016, performing such roles as Scar, Jafar and Captain Hook amongst others.
Thom is excited to share the stage with his own Disney Princess – his beautiful wife – Kathryn Nash, in what is her British Theatre debut. She is elated to be playing Snow White in her very first pantomime.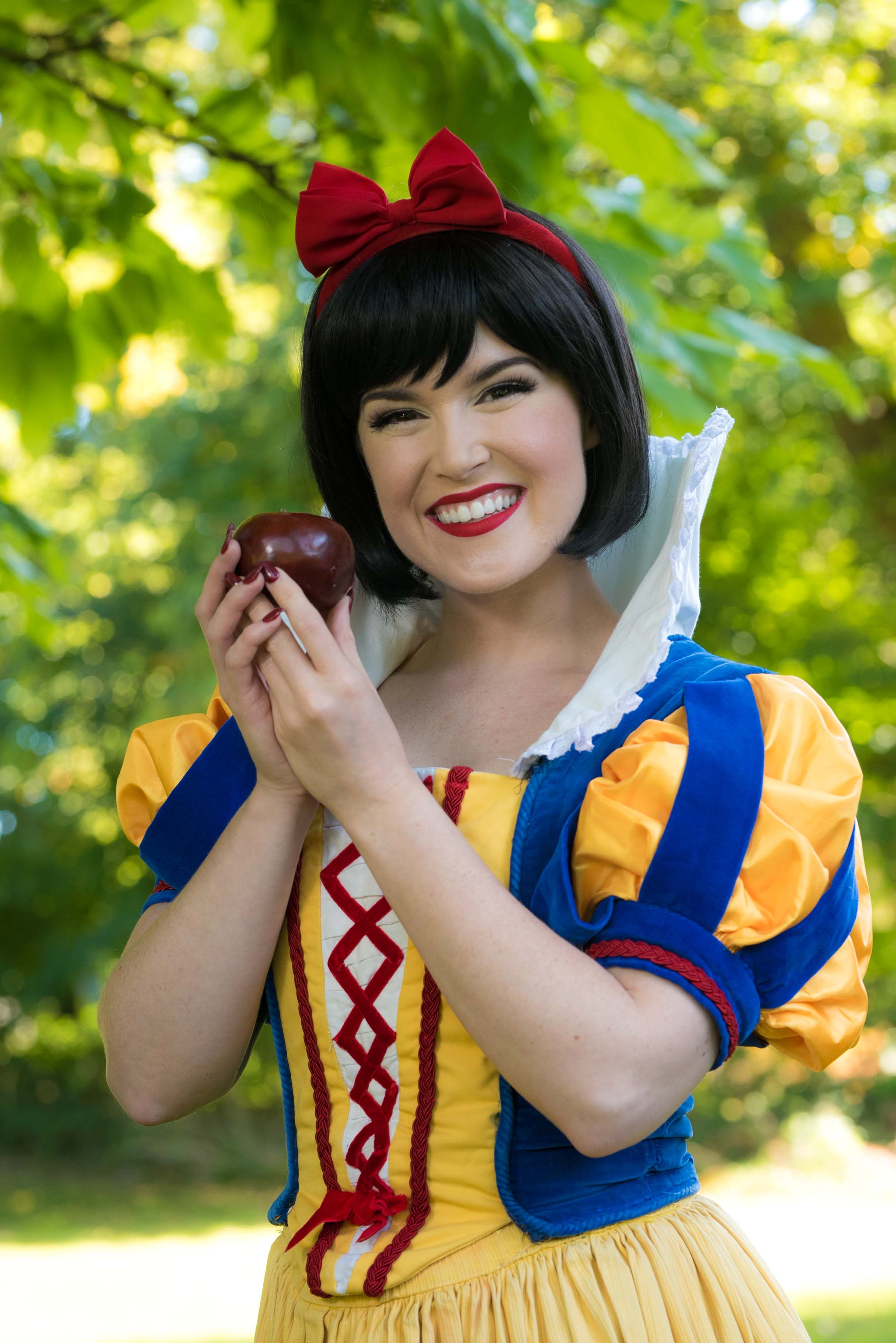 Originally from Texas, Kathryn is now based out of Orlando, Florida and is "chuffed to bits" to be spending Christmas with her English family – oh yes she is!
Kathryn said "I am having the most fun-filled, energetic, warm, and interactive, time here in the UK. Our immeasurable cast, crew, and fun-loving audiences of 'Snow White and the Seven Dwarfs' have already made this Christmas so special. I am inspired in a different way by everyone I have met over the last few weeks and cannot wait to spend the rest of the run laughing and learning from everyone! Here's to the most fun Christmas season I've ever had!"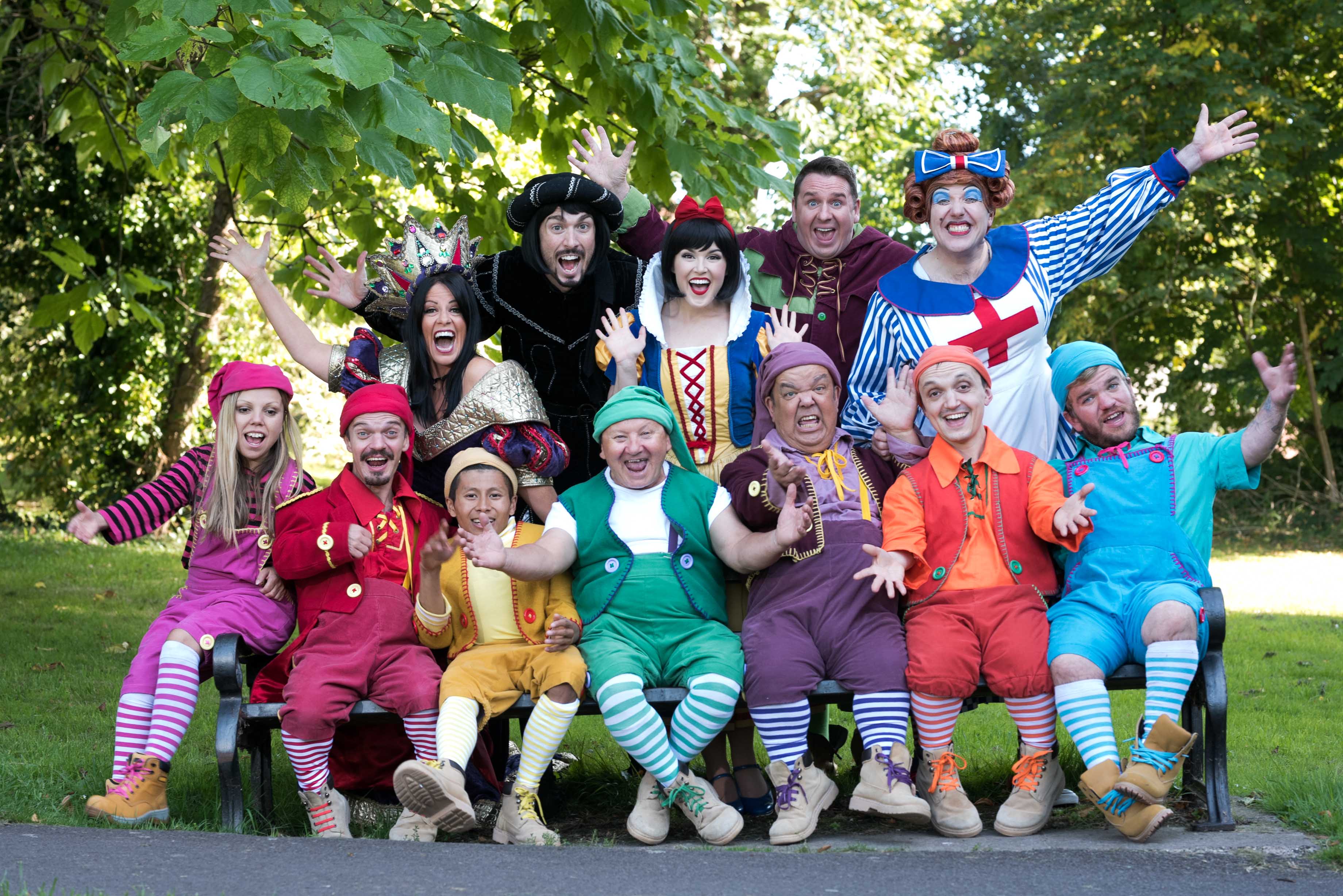 Kathryn has spent the last few years performing with her husband in the award-winning musicals aboard Disney Cruise Line. While there she has portrayed Snow White, Belle, Rapunzel, Pocahontas and Cinderella, among others.
Prior to her time at sea, Kathryn worked alongside Broadway choreographers and directors to mount and perform new entertainment offerings in the opening of Harry Potter's Diagon Alley at Universal Studios.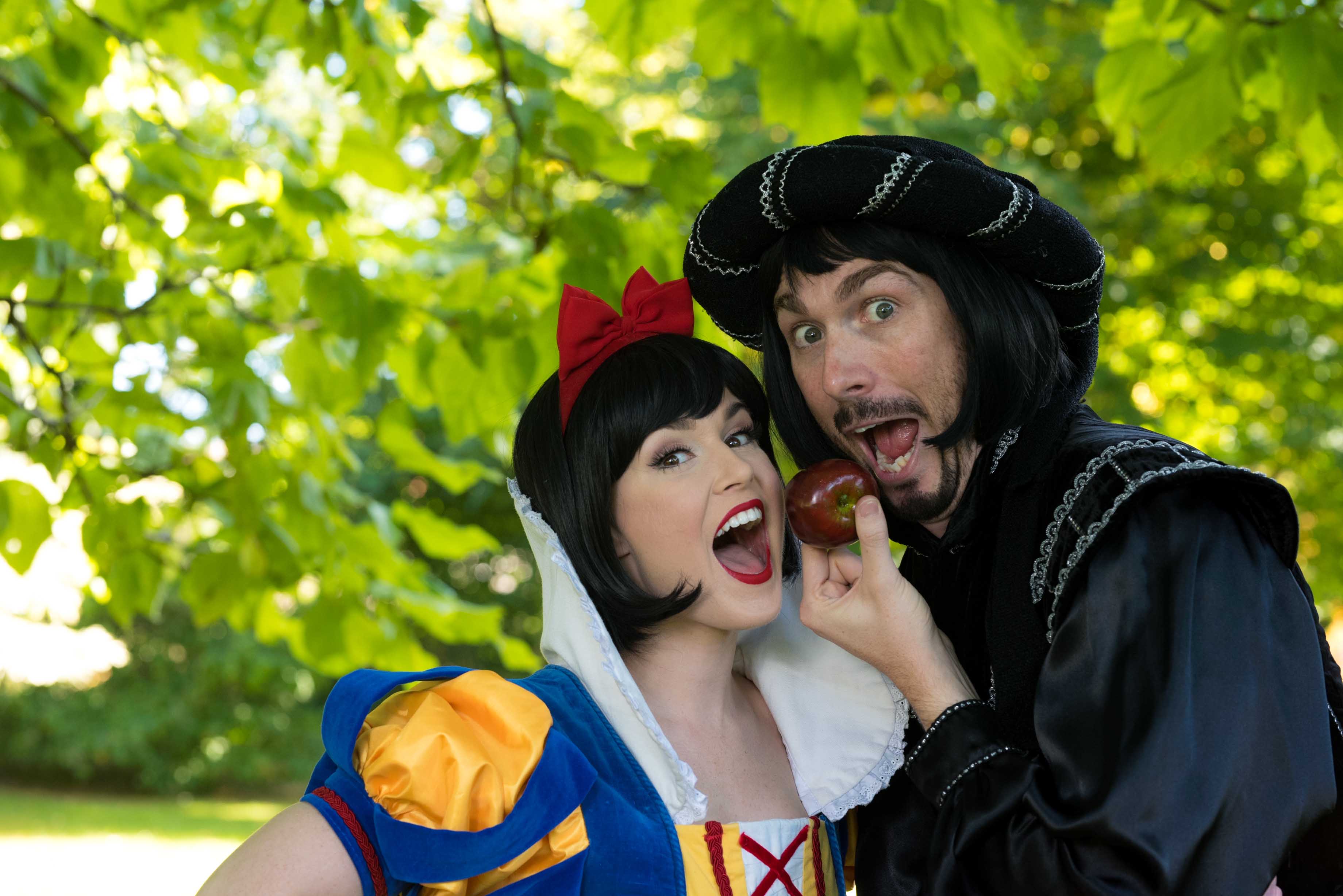 Theatre critics and audiences are hailing Kathryn as "the perfect Snow White" and are calling Thom's performance "Triumphant". You have until Sunday 5 January to catch this dazzling duo in Snow White and the Seven Dwarfs at The Octagon Theatre.
Book NOW: https://www.octagon-theatre.co.uk/whats-on/pantomime/snow-white-and-the-seven-dwarfs/7726