Introducing Our Genie Of The Lamp Anton Stephans.
Joining the cast of Aladdin this Christmas is the multi talented Anton Stephans. He is a former backing vocalist for legends such as Sting, Elton John & Tina Turner, to name but a few.
Anton has appeared in numerous West End musicals notably Sir Trevor Nunn's Porgy & Bess, where he played the title role Porgy, taking over from the amazing Clarke Peters; and Smokey Joes Cafe.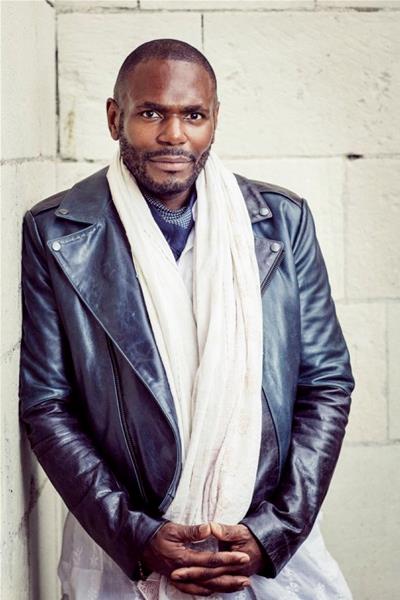 In 2015 Anton became a household name. Appearing in the UK series of The X Factor and becoming the last standing Contestant Finalist and friend of mentor Simon Cowell.
We are really looking forward to welcoming Anton to The Octagon in Yeovil this Christmas.
Theatre includes: X Factor Tour 2016; Poppa in Starlight Express directed by Arlene Phillips; Herod in Jesus Christ Superstar; Lead in Smokey Joes Café (West End); Lead Vocalist in Hey! Mr Producer (Lyceum Theatre); Lead in Blues Brothers Meet Soul Sisters (Theatre Royal Windsor); Lead in Dancing and Singing the Blues (European Tour); Monsieur Vernier in Mathilde; Alternate Porgy Robbins in Porgy & Bess (Savoy Theatre); Showboat (Royal Albert Hall); Bald Henchmen in Sweeney Todd and Montano/Cover Othello in Othello.
Television and Film include: Lead Vocalist in Tribute to Motown (MTV); Presenter for Ebony Magazine Show (Sky 1); Puck in A Midsummer Nights Dream (Channel 4); Backing Vocals for the George Michael Concert (MTV) and Backing Vocals for Sting on Top of the Pops.
Other Work: Backing Vocals for the Tina Turner Golden Eye Tour concert; Backing Vocals for Sir Cliff Richard UK & European Tour; Presenter for A Good Book on BBC Radio 4.
Don't miss out, book your tickets today by heading to our Aladdin page or by calling our Box Office on 01935 422884.