As part of our Move To Improve dance development project, we will be casting the spotlight on local dance professionals, artists, and choreographers. The initiative aims to connect Somerset's dance professionals and raise the profile of dance within the region. We will be exploring each individual's dance journey and career to date.
This week, members of our Graduate Steering Group, are In The Spotlight...
The Graduate Steering Group was set up last year as part of the Move To Improve project. The group is made up of 10 local dance graduates based in the South West, who are starting out and looking to develop their careers in dance. We have asked each member to introduce themselves, tell us about their training and career to-date, their passion for dance and future career aspirations.
Caitlin Miles
I have always loved Dance, I have been dancing for as long as I can remember. It wasn't until I was 14 that I realised how much of a profound affect it had and continues to have on me; it's an integral part of who I am as a person.
I spent 5 years dancing with Somerset Youth Dance Company, and 2 years volunteering with U.Dance, attending nationals and organising dance events across the South West. When I was in college, I chased my passion for photography, and I was fortunate enough to combine my love of dance and movement, with my knowledge and interest in capturing a moment. Since then, I've been bouncing between traveling and photography (alongside jobs that actually pay the bills). I now just have to figure out how to make a career out of doing what I love.
Darcy Berkley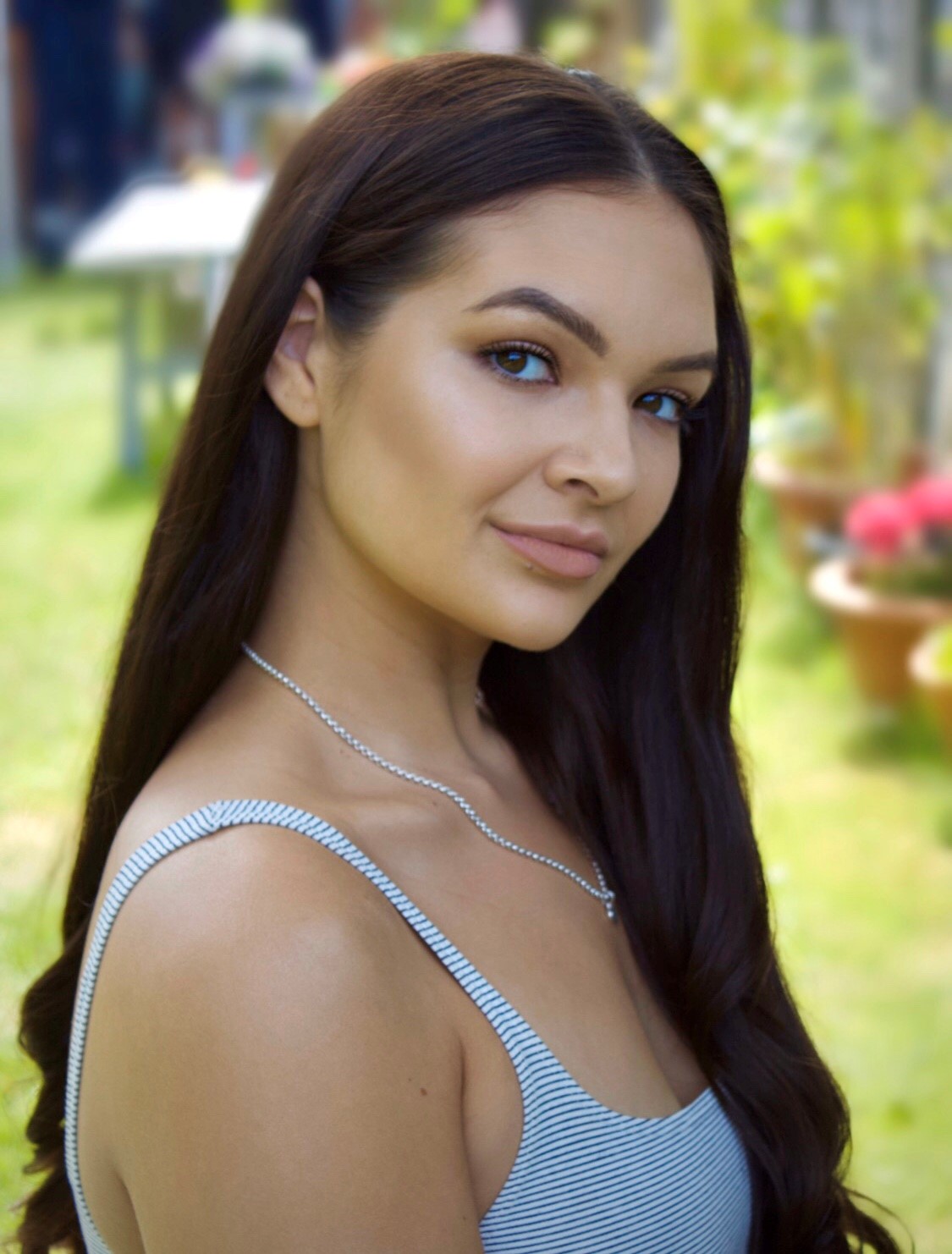 My passion for dance began when I joined Somerset Youth Dance Company at age 14. I studied dance at Westfield Academy and Bridgwater College before I moved abroad and continued my studies at the Institute of Arts Barcelona. Since returning to England I have been teaching dance classes and workshops, I am working professionally with Neoteric Dance Company and I have also been working as a Dancer and Extra on popular TV programmes. In the future I hope to dance on board of cruise ships and travel the world whilst dancing!
Drummond Ross
I studied BA Hons Dance Studies at Roehampton University, alongside my studies I also was part of a pre-professional dance course with BalletBoyz. Since graduating I have danced in different events and shows, choreographed my own performances both digitally and live, and taught a mixture of contemporary techniques to a range groups and ages. I am currently involved in a few projects to create work and facilitate other artists. My career aspirations are to continue to teach more classes to a variety of people, whilst getting more involved in arts administration and management. Ideally being able to offer classes, safe creative spaces for community projects, enabling people to access the arts no matter their background and hopefully being able to break down barriers for people to find their passion within the arts – whichever practice that might be.
Florence Roxburgh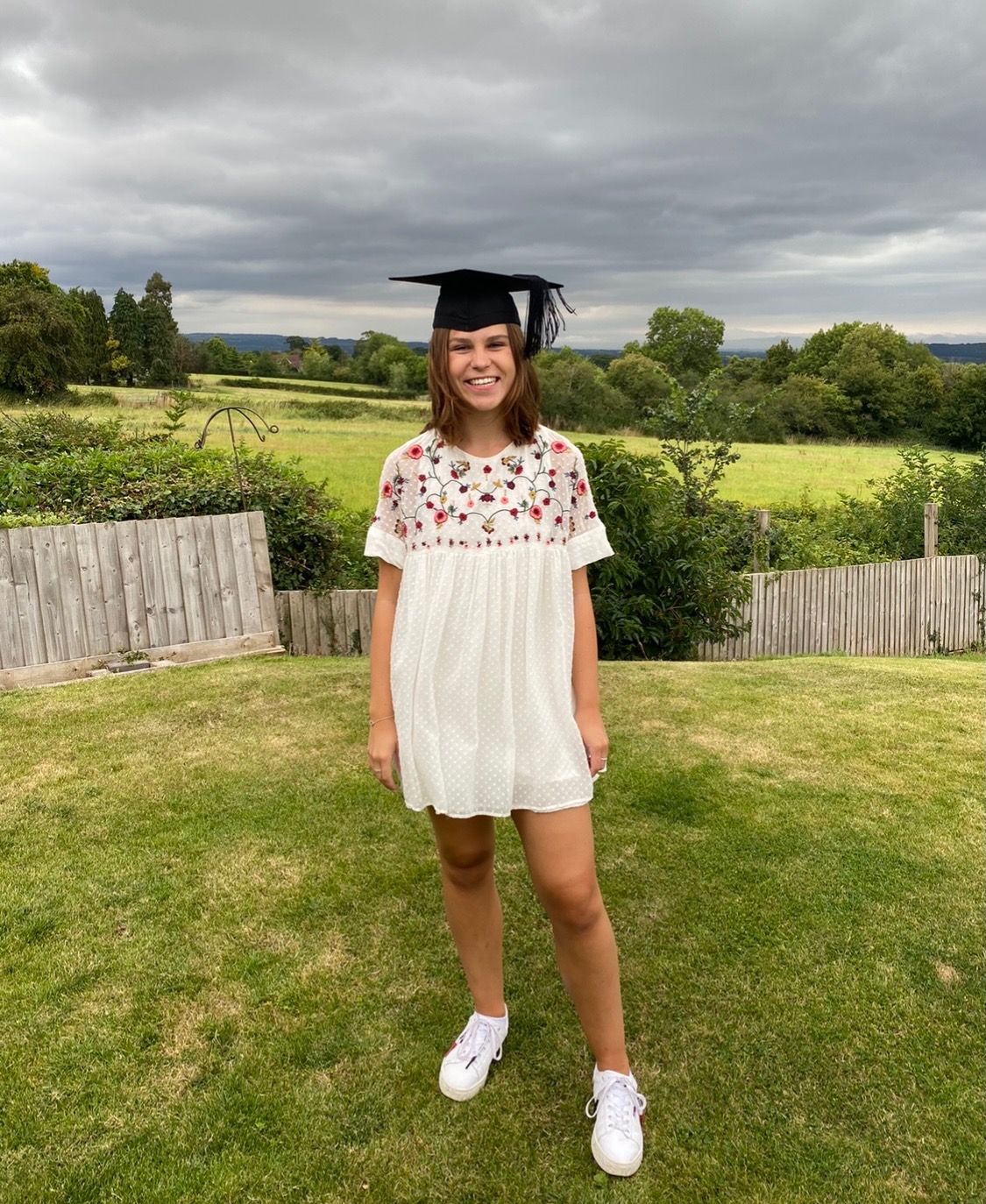 I've been dancing for many years, focusing on contemporary styles, taking different classes around Taunton and Somerset throughout the years. My interest in contemporary dance grew and I studied GCSE dance at school, followed by A-Level dance at college (alongside English Language and Sociology). I pursued my interest in both the practical and theory side of dance at Roehampton University on their Dance Studies course, where I graduated with a First Class Honours in July 2020. My role in third year as Managing Director of Third Row, the final year dance company, really sparked my interest in the running of a dance company and everything that incorporates. I would love to continue this side of things, working with dance companies or theatres in a more 'backstage' and administrative role such as programmer or project manager.
I am currently working in a coffee shop, allowing myself some time to focus on what direction I want my dance career to head in. I am also enjoying having somewhat of a 'break' after being in education since the age of 5, but looking forward to kick starting my career when I can.
Finishing my university course during the pandemic was extremely hard and has really set back my career plans, but I am very excited to be involved with the Move To Improve project. It is an amazing opportunity that will really help me to begin my career in the dance field!
James Bamford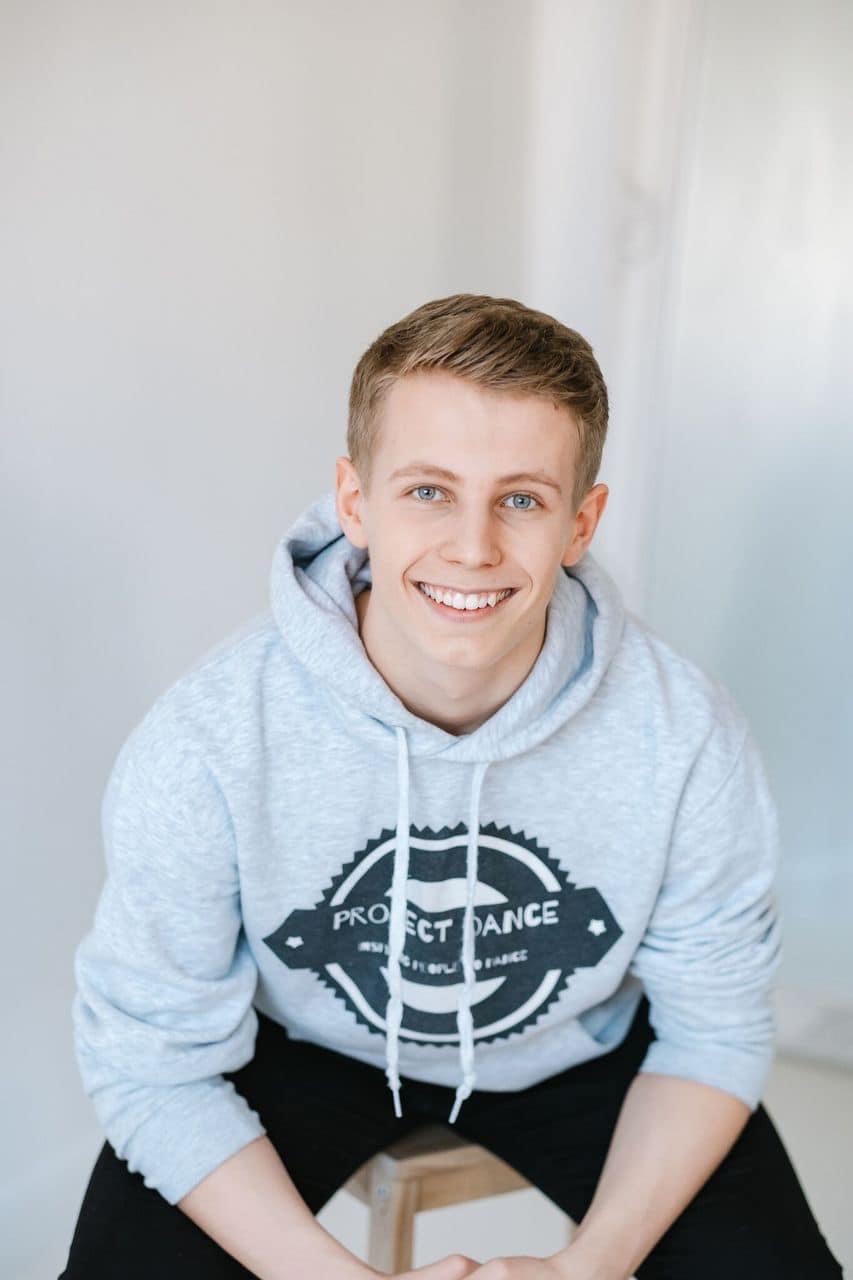 James, is an aspiring creative and performance artist from Yeovil. Currently, James trains at TLW Dance and is a member of the English National Ballet Youth Company.
In 2017 James created and founded non-profit organisation, Project Dance. Project Dance was created to provide a space in the dance community that was entirely inclusive, work has included collaborative online videos that have seen participation from across the globe, to in-person performances and the production of dance films.
James aspires to lead his own dance company, with the ambition to discover a way of sourcing some income/funding for Project Dance's work. James intends to continue creating work for inclusion and providing opportunities in that form, whilst finding a way to begin to voice himself as an artist.
Check out James' dance film 'GIANT'. GIANT was recorded entirely in the space of 2 hours, and encompasses everything which Project Dance stands for: community, inspiration and empowerment. Many of the dancers are local and Somerset based with a few faces which you may recognise as members of the Graduate Steering Group
Lucy Hobman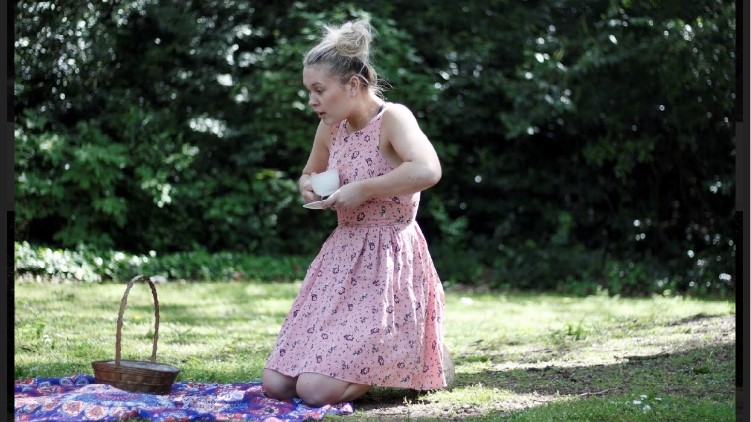 I trained at South West School of Dance, followed by the pre-professional foundation course at Doreen Bird College of Dance and continued my training in contemporary dance at Bath Spa University.
I graduated from Bath Spa in the summer of 2020 with no clue of where to turn next. I saw the Move To Improve project and decided to get involved. Since graduating I've also created my own project called 'Creative Dance Podcast' with the help of Wassail Theatre Company and South Somerset District Council. I currently work as a teaching assistant in a SEN school and have had the opportunity to teach dance and help to create a digital Christmas play! I have also been lucky to gain a place with Ransack Dance Company on their CPD Explore training.
I aspire to work with young people from different backgrounds and support them in achieving their goals and fulfilling their potential. I have made a big decision to train to become a SEN/D primary school teacher with a focus on dance/drama. I want to create an ethos that is inclusive, positive and understanding where students can learn for themselves and from one another. One day, I would love to offer Dance as therapy within SEN/D schools and the wider community.
I want to continue my own dance work within the community in my spare time and whenever possible perform on stage with local amateur dramatic societies including making work for outside spaces!
Creative Dance Series • A podcast on Anchor
Lucy Hunt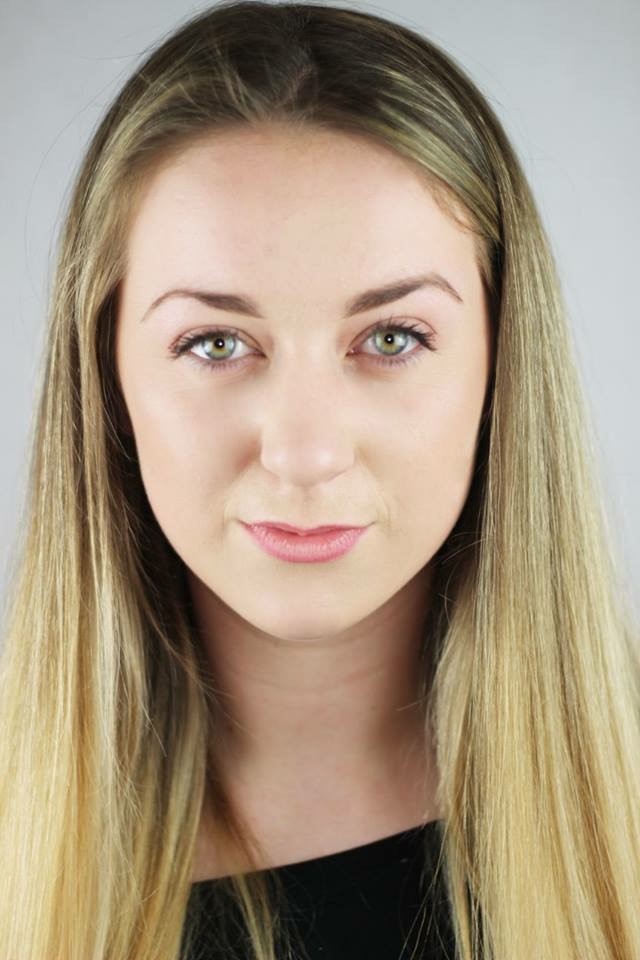 I am a fresh graduate performer in the dance and musical theatre industry. I trained for 3 years at a performing arts academy in Bristol called The Big Act. During my time there, I developed my skills in all 3 aspects of dance, singing and acting as well as building new skills in areas such as aerial silks. I have always had a huge passion for dance and have wanted to be on stage as a career. My future dream would to be performing in a West End show or dancing on a cruise ship. Due to the current pandemic, I was unable to complete my final showcase to try and gain an agent or work in the industry, therefore my career has taken a slight turn, where I have been working in France instead as well as trying to stay active and take part in as many dance classes as possible. I have been looking for other opportunities to stay involved in the industry and hoping to find some more dance work when things start to re-open.
Maria Allen
I have been dancing since the age of 2 as my parents own a dance school here in Yeovil (Allen School of Dance), where I trained in a variety of dance styles. Recently I graduated from Stella Mann Dance College in Bedford where I completed a Trinity Level 6 Diploma in Professional Dance course over 3 years. Since coming home I have also qualified as a Ballet Techer and became a member of the International Dance Teachers Association (IDTA). I am now studying do to my Licentiate in Ballet. We are all teaching classes on Zoom for the Dance school and currently working on a lockdown project with all the dancers in various different genres which is exciting and something positive to look forward to in these times.
I have always had a passion for Contemporary and therefore want to pursue this as a career in a Contemporary company e.g. Motionhouse, as I always found it fascinating how much strength they have and the variety of props they use to create such amazing performances. However I have also wanted to travel and discover other cultures, therefore I have had an interest in Cruise ships as well as performing to an audience is something I enjoy doing and have done for many years.
Molly Birnie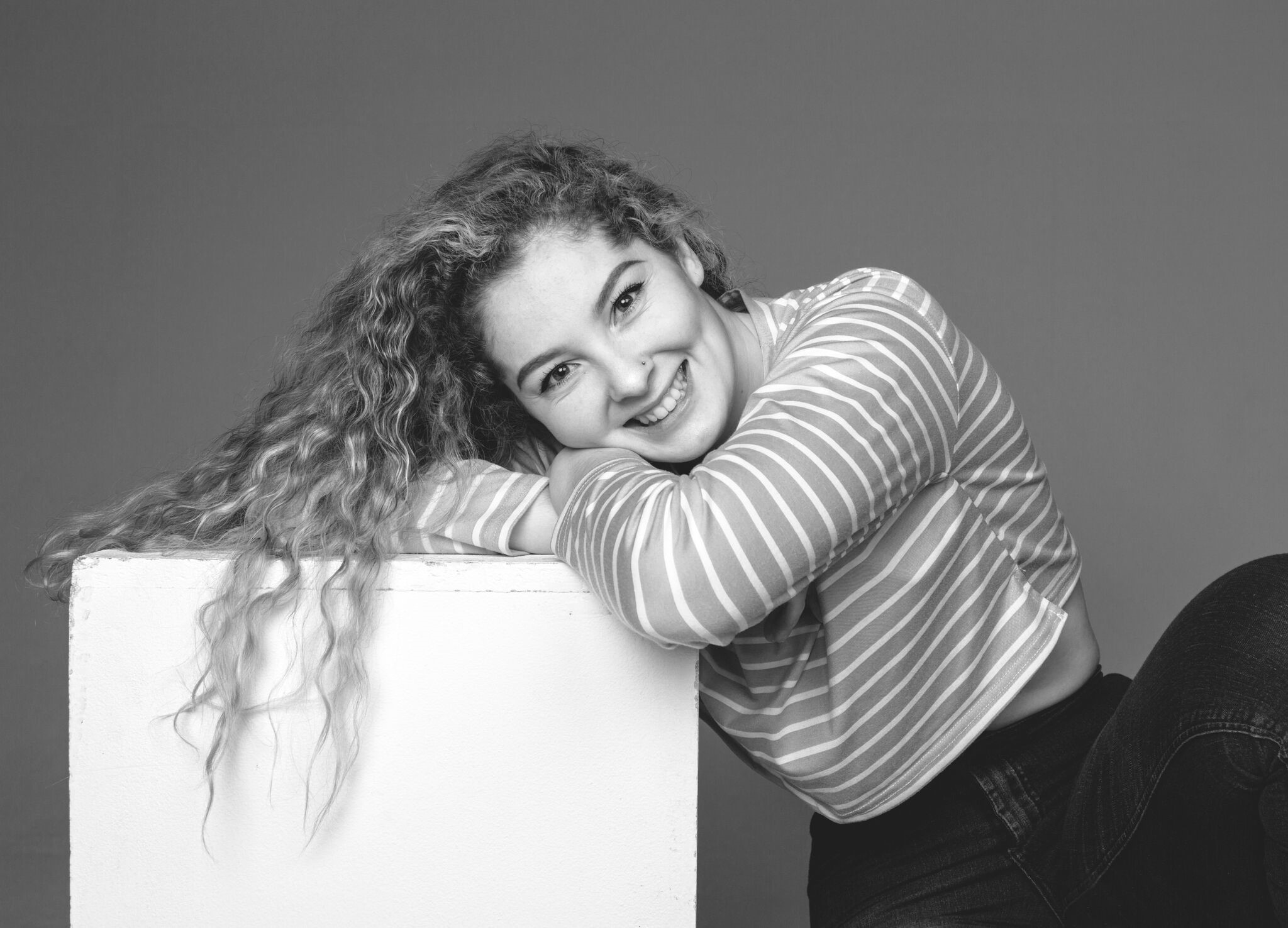 I have danced my entire life. I am a very active person who loves being outdoors. I graduated from Falmouth University in 2018 with a degree in Dance and Choreography, my course was contemporary based which is my favourite style of dance. I also enjoyed surfing in my free time all around Cornwall and did lots of Arial dance training which was a great experience, and something I'd love to continue to learn. Although I am currently pursuing other work that isn't dance related, I hope to keep dance as part of my life. That's why I am very excited by this project, as it's an opportunity to stay involved in dance in my local area!
Natalie Hyde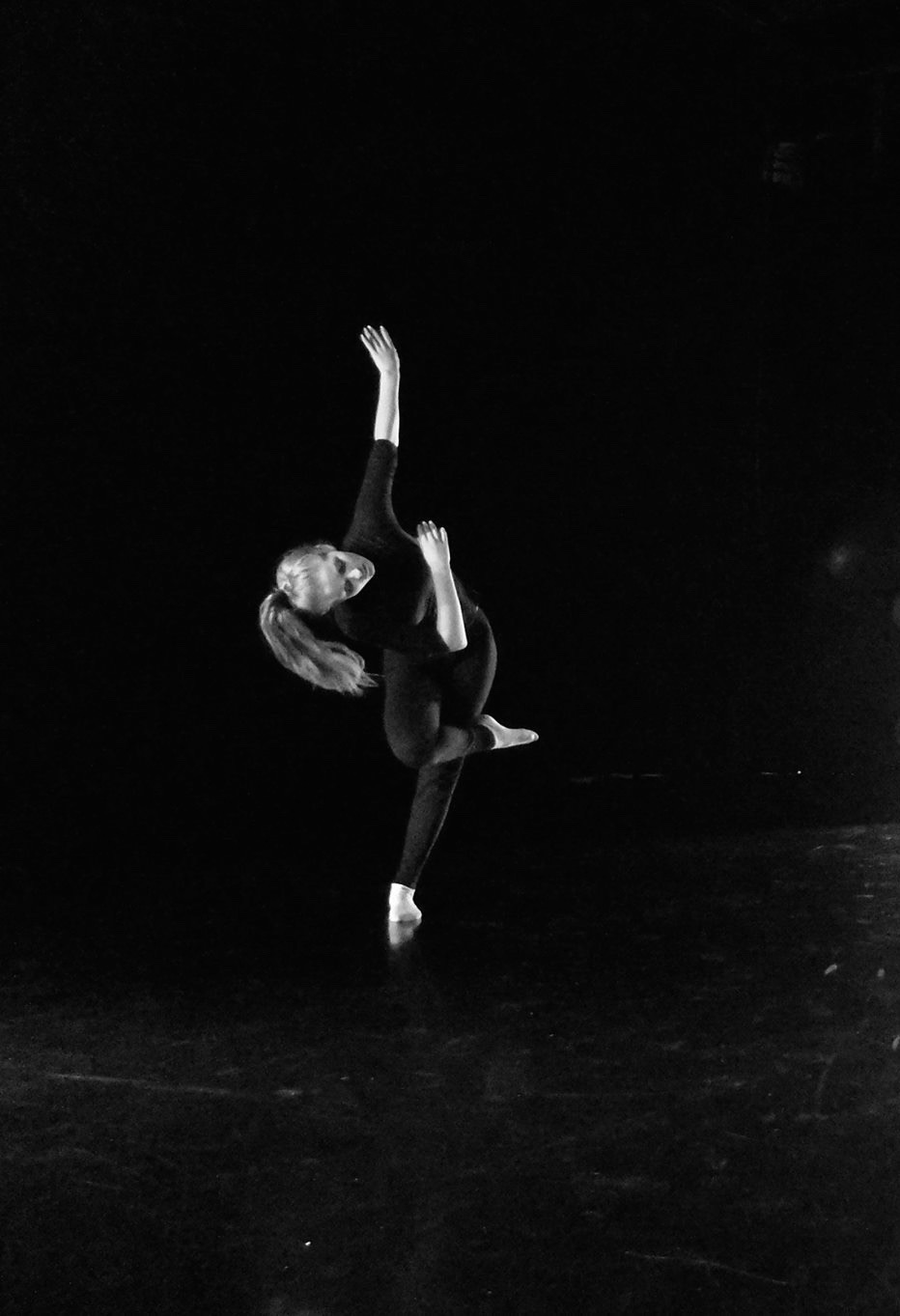 Natalie is a Bath Spa University Graduate Dancer from Yeovil. Starting dance at the age of 8, she began competing nationally in Ballroom and Latin across the U.K. for several years, before joining Contemporary-based company, Somerset Youth Dance. She has studied Dance as BTEC and A-level qualifications, before pursuing a Bachelor of the Arts Degree in Dance. Natalie previously worked as a Theatre Manager for an independent theatre in Bath for 3 years, and more recently, has returned to Yeovil where she is currently a Dance Teacher for Razzamataz Theatre Schools. Pre-COVID, Natalie volunteered with Discovery, helping assist with Dance for Disability classes. Natalie says;
"From a young age I have always known that Dance was what I wanted to do career-wise. As I've gotten older, my interests within the performing arts have shifted and I really enjoy the management and teaching elements that come from being in this industry. The ability to inspire and influence the next generation, creating new opportunities and shedding light on the importance of the Creative Arts, to me, is invaluable. My future goals are to work with more like-minded people on exciting projects like 'Move To Improve', that can help put Somerset on the map for Dance!"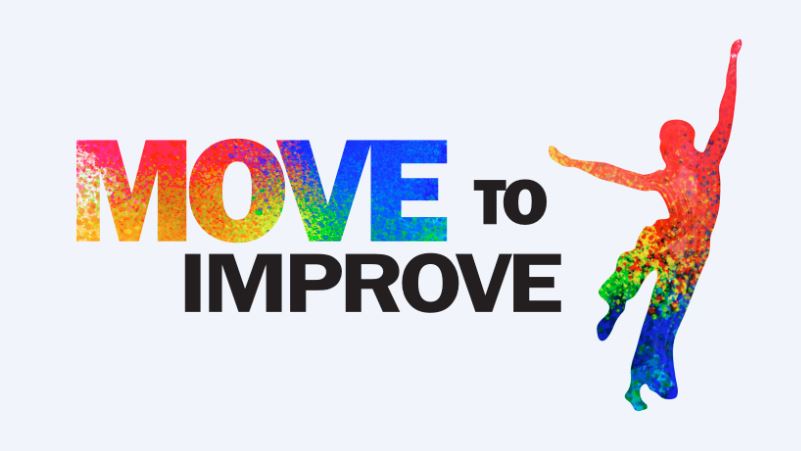 More information on Move To Improve can be found here: https://www.octagon-theatre.co.uk/creative-arts/move-to-improve/
The Move To Improve project has been made possible thanks to funding from South Somerset District Council, Arts Council England and ABRI Housing Group.