The safety of our patrons and staff is our top priority as we begin reopening The Octagon Theatre, therefore we will be implementing enhanced health and safety measures to best protect everyone during a visit to the theatre. We will continually adjust operations along with health and safety measures as the situation evolves and in accordance with guidance from UK authorities.
We have been 'See It Safely' approved!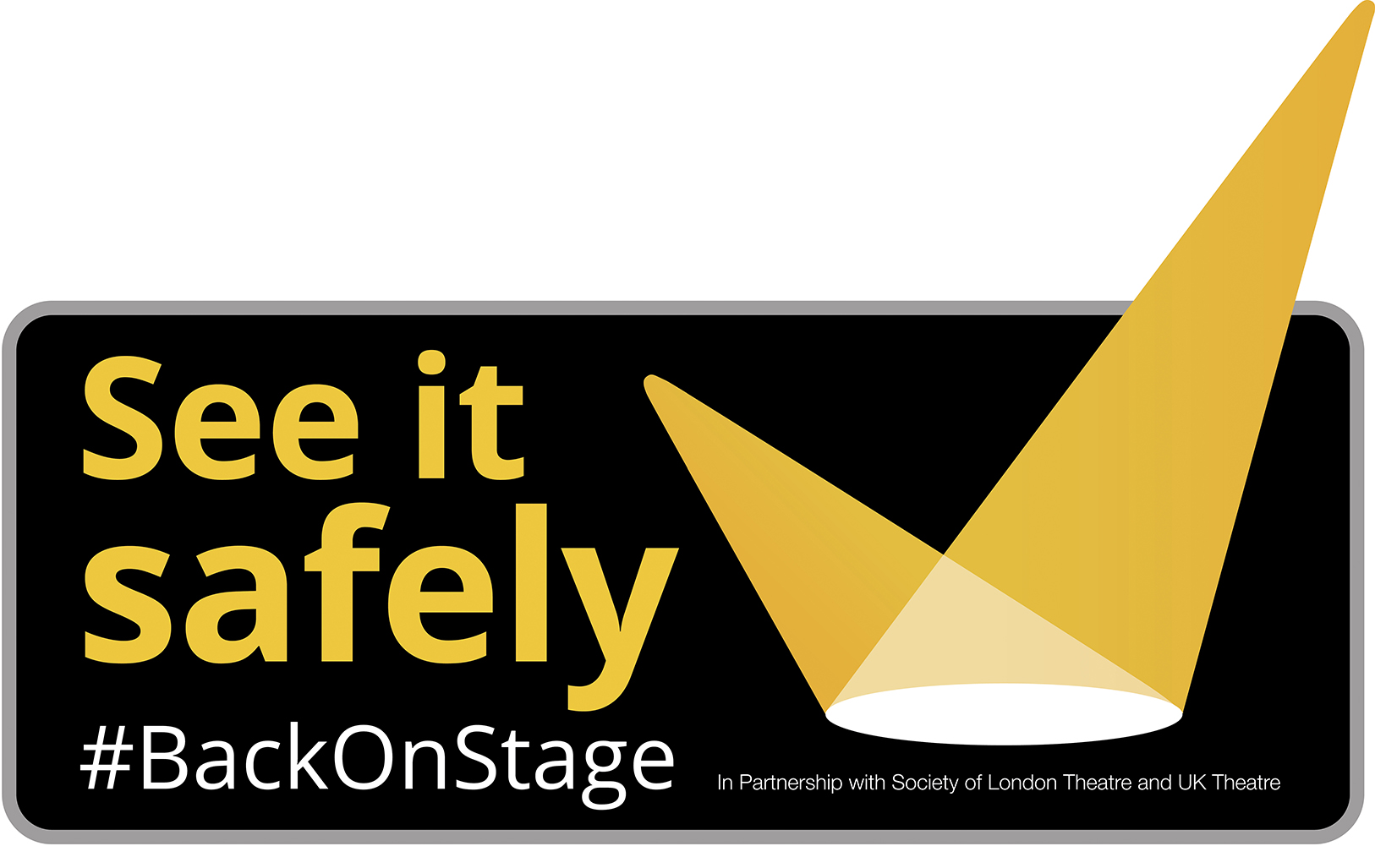 We have been granted the use of Society Of London Theatre & UK Theatre's 'See It Safely' mark. The mark certifies that we are complying with the latest Government and industry COVID-19 guidelines, to ensure the safety of our staff and audiences.
Below are the safety measures currently in place
Limited Attendance – We will be operating at approximately one third of our normal capacity. Seats will be sold in predetermined groupings to ensure a safe distance of one metre plus between each booking.

Physical Distancing – We ask guests to maintain a minimum of one metre from other parties and our staff. To enable this a system will be in place for controlling the flow of patrons around the venue. Floor markings will require you to queue safely for Box Office, Café Bar and for admittance; some sections of the building will be closed.

Masks - We ask all customers to wear masks while visiting The Octagon Theatre. If you are consuming food or drink within the venue you are permitted to remove your mask when doing so.
Hand Sanitiser will be provided for all customers and team members. Please use these when entering the premises.

Enhanced Cleaning – We know our customers appreciate the cleanliness of our venues and this will be enhanced through a rigorous programme of cleaning high 'touch points' and seats after each event.

Online Booking and Contactless Payment – We ask customers to please book tickets in advance, online or by telephone. 'Walk-ups' and counter bookings are available but discouraged to reduce contact. Where possible opt for 'When using the Café Bar to purchase refreshments we request that customers pay using contactless methods if at all possible.

Cafe Bar – Our bar will be open for the purchase of drinks, snacks, cakes and sandwiches. Please follow the guidance on the day of the given event for order and collection points. At this current time we are only accepting Card or Contactless payment.

Perspex Screens will be in place to protect guests and our staff where social distancing is not possible.

Finding your seat – Stewards will be on hand to point you to your allocated seats.

Group gatherings – In accordance with government guidance, please remember that gathering in groups of more than six is not allowed unless everyone is from the same household.

Toilets – Male, Female and Accessible toilets are available in the main foyer area.

What happens if I feel ill and can't use my ticket?
We will be ensuring that you have maximum flexibility by allowing tickets to be exchanged up to 24 hours prior to the performance – so if someone in your party feels ill, there's no need to worry.
Please do not attend the venue if you:

- believe you may be infected with COVID-19;
- have experienced symptoms in the last 14 days;
- have been in close proximity to anyone who has experienced symptoms in the last 14 days;
- have arrived in England in the last 14 days and are not covered by the exemption rules relating to self-isolation

- have been instructed to self-isolate.
Any individual who considers themselves to be clinically extremely vulnerable or who is in the same household or support bubble as someone who considers themselves to be clinically extremely vulnerable is advised not to attend.

Children Aged 14 and Under – Must be accompanied by a responsible adult and supervised at all times to ensure they follow social distancing guidelines.

Assistance – If you need assistance to access our services because of a disability, please let us know and we will do our best to help. Due to social distancing requirements, please note we are not able to offer physical assistance such as moving from a wheelchair into a seat.
If you have any additional queries please contact the Box Office on 01935 422884 or email
octagon-theatre@southsomerset.gov.uk .