Sherlock Holmes: The Sign of Four is crammed full of adventure, romance, comedy and of course one or two rather brilliant deductions; but that's not our four reasons why the show is a must.
The Sign of Four is Arthur Conan Doyle's epic second Sherlock Holmes tale, a breath-taking yarn brought to life in this spectacular new stage adaptation directed by Nick Lane.
The adaptation tells the tale of when Mary Morstan arrives at 221B, Baker Street to request help with the mystery of her missing father. Holmes takes the case and together with his companion Dr Watson enters a murky world of deception and trickery, unravelling a complex plot involving murder, corruption and stolen jewels.
A stunning world premiere, Sherlock Holmes: The Sign of Four includes original live music, stylish theatricality and magical story-telling for an unforgettable theatrical experience.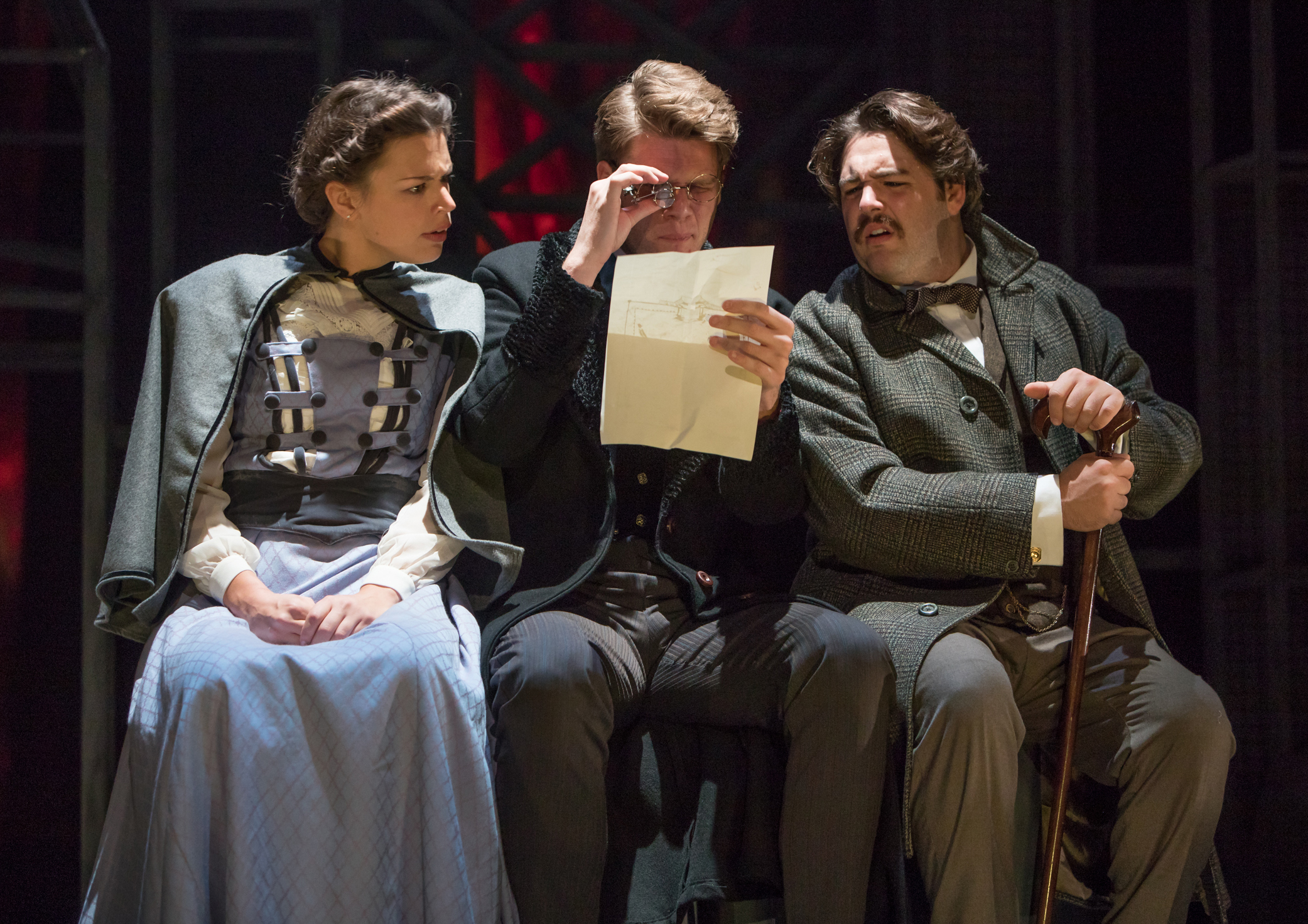 Here are four reasons why we think the show is a must for you this October…
In 2014, The Sign of Four featured in the Guardian's '100 best novels written in English', voted at number 26. This is the world premiere of Nick Lane's adaptation and although there have been numerous film and television versions of the story, there are very few stage adaptations. To our knowledge this represents the largest ever theatre tour of an adaptation of The Sign of Four.

Luke Barton, who plays Sherlock Holmes, says he is excited about playing such an iconic character and making Holmes his own. In a pre-event interview, he said, "I'm most excited about playing such an iconic character as Holmes and making him my own. Also, I think everybody knows so much about Holmes and the stories but The Sign of Four is perhaps one that they aren't quite as familiar with - it isn't The Hound of the Baskervilles after all - but I think it's one of my favourites, it's got everything you need from a Holmes adventure: treasure, murder, a wooden-legged man, a beautiful woman and an incredibly complex mystery. What more could you want?"

This is your only chance to see the adaptation in the South West in 2018. The two performances at The Octagon Theatre take place on Tuesday 30 and Wednesday 31 October with both dates starting at 7.30pm. Tickets can be purchased online or call our Box Office on 01935 422884.

The reviews speak for themselves…

★★★★★

"EXCITING AND INCREDIBLY ENTERTAINING" The Sussex Newspaper

"A GLORIOUS TRIUMPH" Mature Times

"WILL HAVE YOU THRILLED FROM BEGINNING TO END" Visable Inc

"A MUST SEE" Curious Reviews
Blackeyed Theatre bring to the stage this thrilling new adaptation of Sir Arthur Conan Doyle's epic second Sherlock Holmes novel. Adapted and directed by Nick Lane, with music composed by Tristan Parkes, this spectacular world premiere embarks on a six-month UK tour this September.
The cast features Luke Barton as Sherlock Holmes (The Unexpected Guest, Mill at Sonning; Misterman, Liverpool Everyman and Playhouse), Joseph Derrington as Dr John Watson (The Importance of Being Earnest, MAC Belfast; The Canterville Ghost, Erasmus Theatre), Zach Lee as Jonathan Small (Bouncers, Glass Menagerie, Hull Truck; The Derby McQueen Affair, York Theatre Royal), Stephanie Rutherford as Mary Morstan (Kubla Khan, Mirror Mirror, Oily Cart; Cinderella, Derby Theatre), Christopher Glover as Dost Akbar (Peckham The Soap Opera, Royal Court; Eastenders, BBC) and Ru Hamilton as Thaddeus