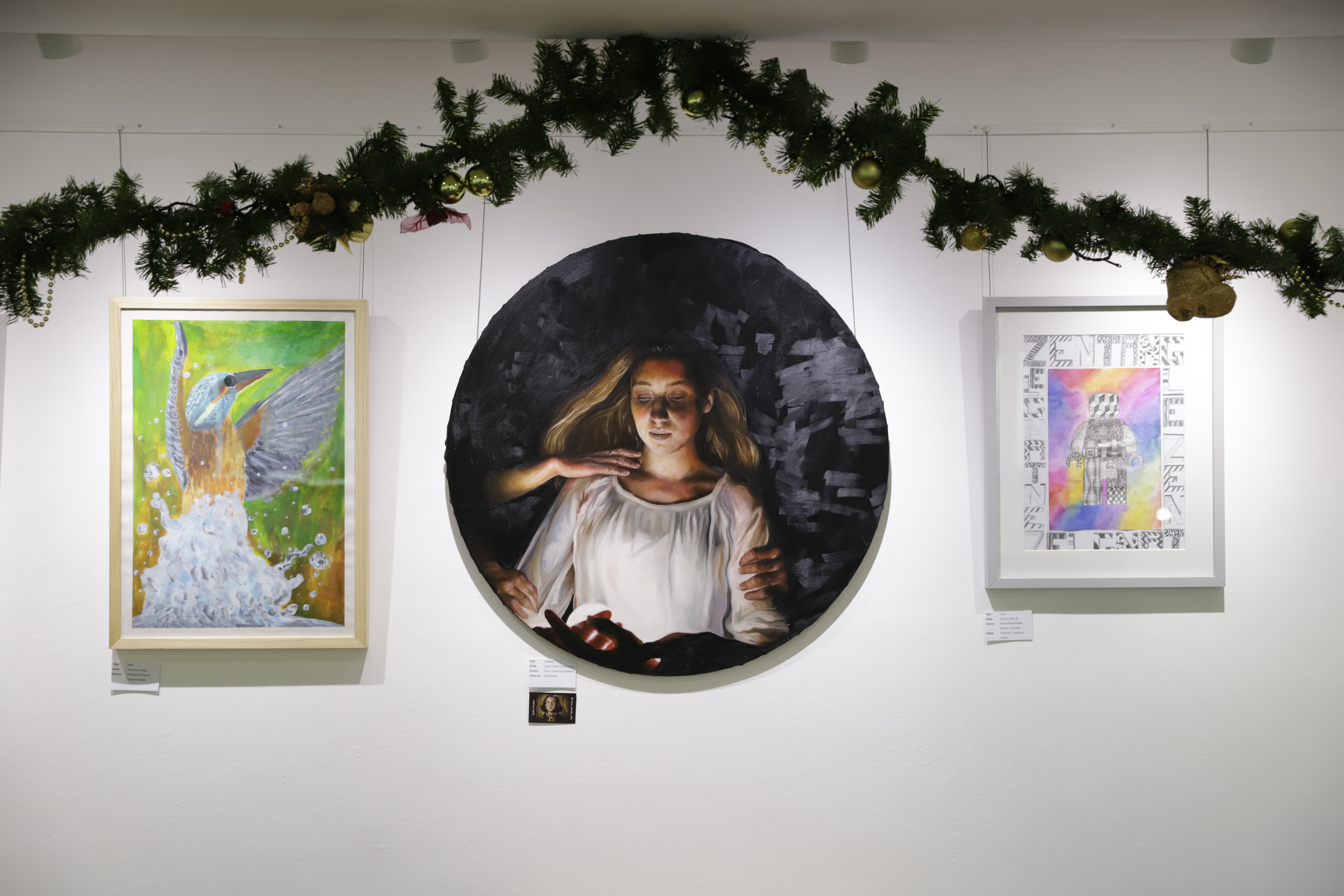 5th December 2019 – 9th January 2020
Our current exhibition at the Octagon Theatre, entitled 'Somerset's Young Artists', celebrates young artistic talent within Somerset and aims to nurture artistic development.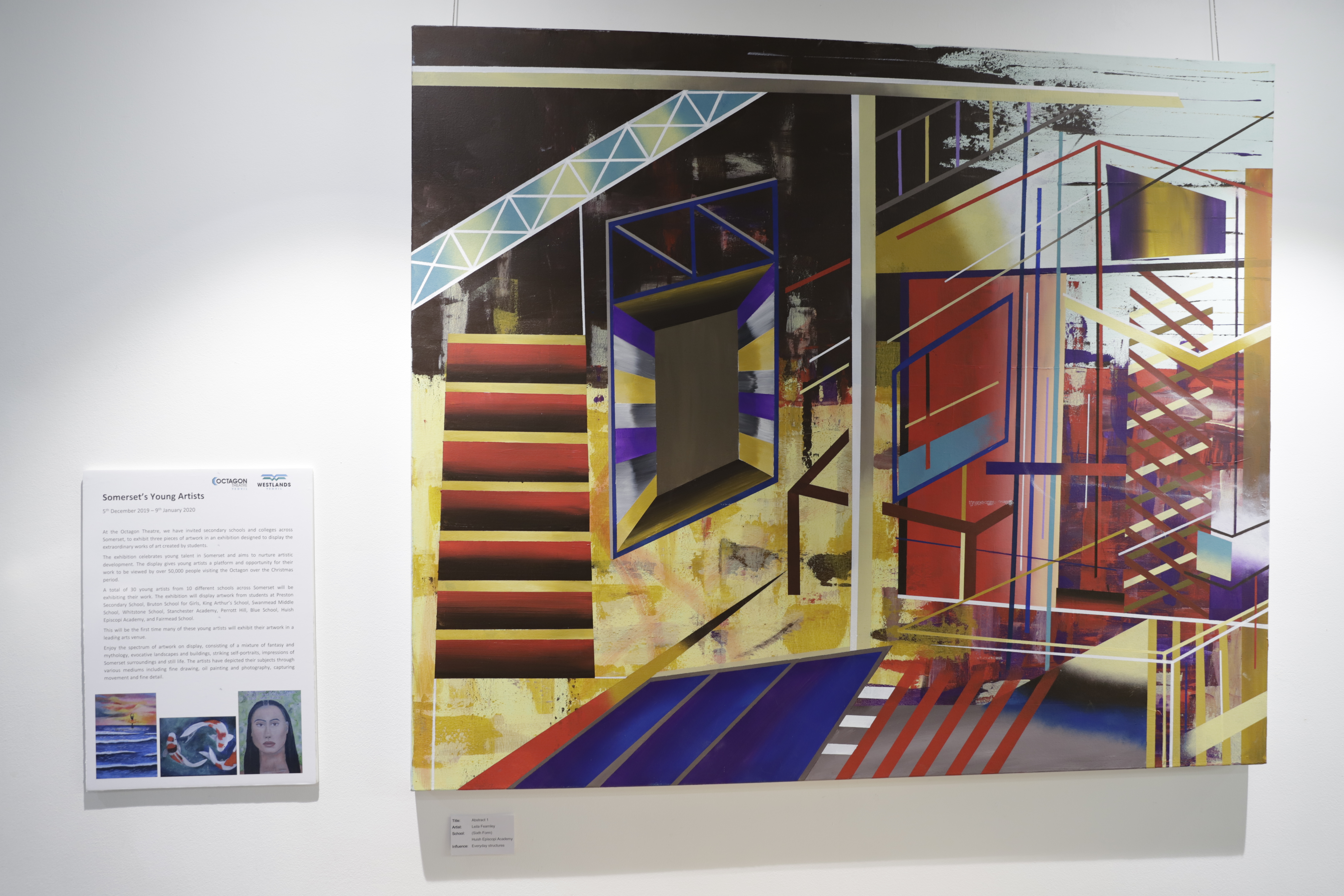 At the Octagon Theatre, we have invited secondary schools and colleges across Somerset, to exhibit three pieces of artwork in an exhibition designed to display the extraordinary works of art created by students.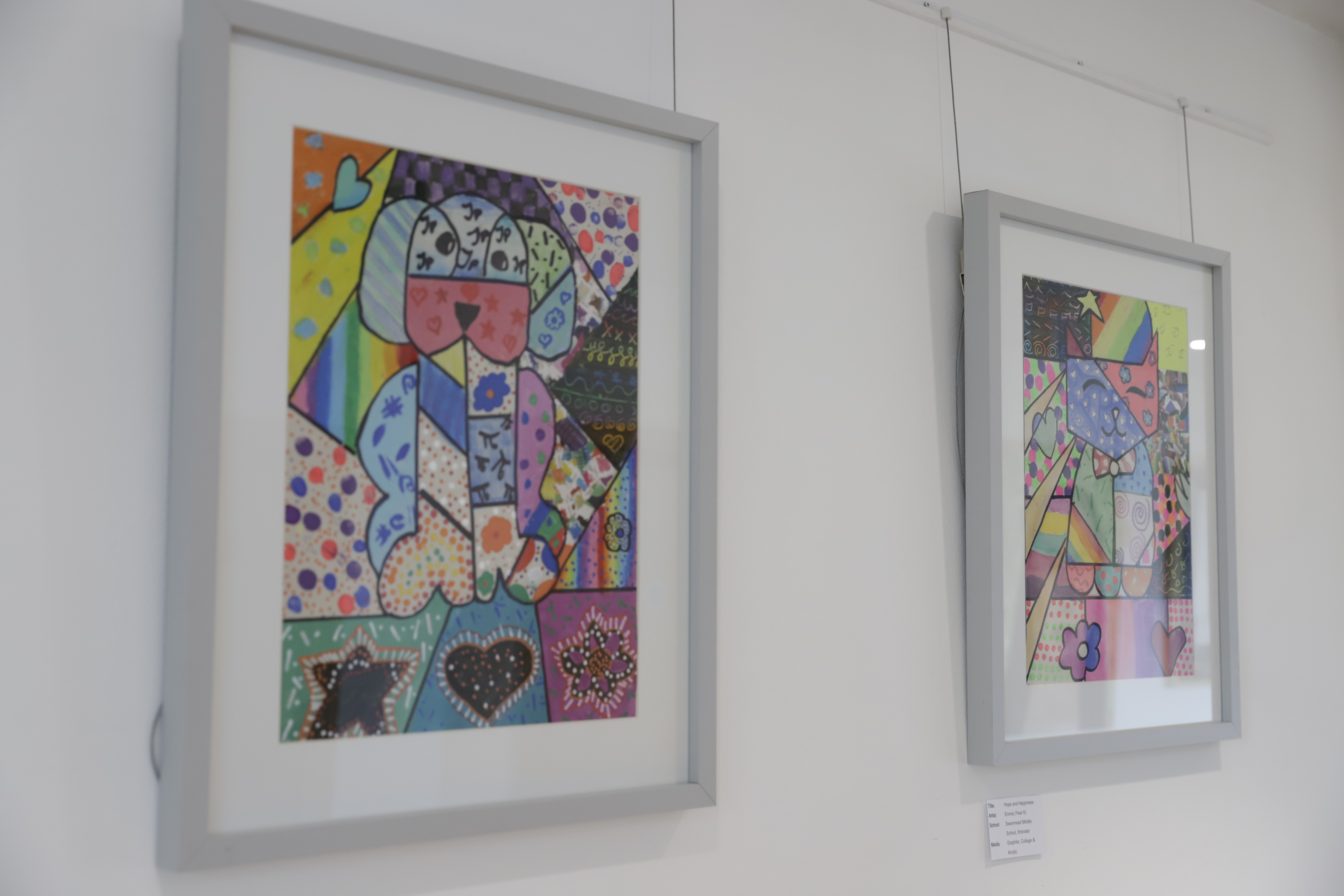 A total of 30 young artists from 10 different schools across Somerset will be exhibiting their work. The exhibition displays artwork from students at Preston Secondary School, Bruton School for Girls, King Arthur's School, Swanmead Middle School, Whitstone School, Sexey's School, Stanchester Academy, Perrott Hill, Blue School, Huish Episcopi Academy, and Fairmead School.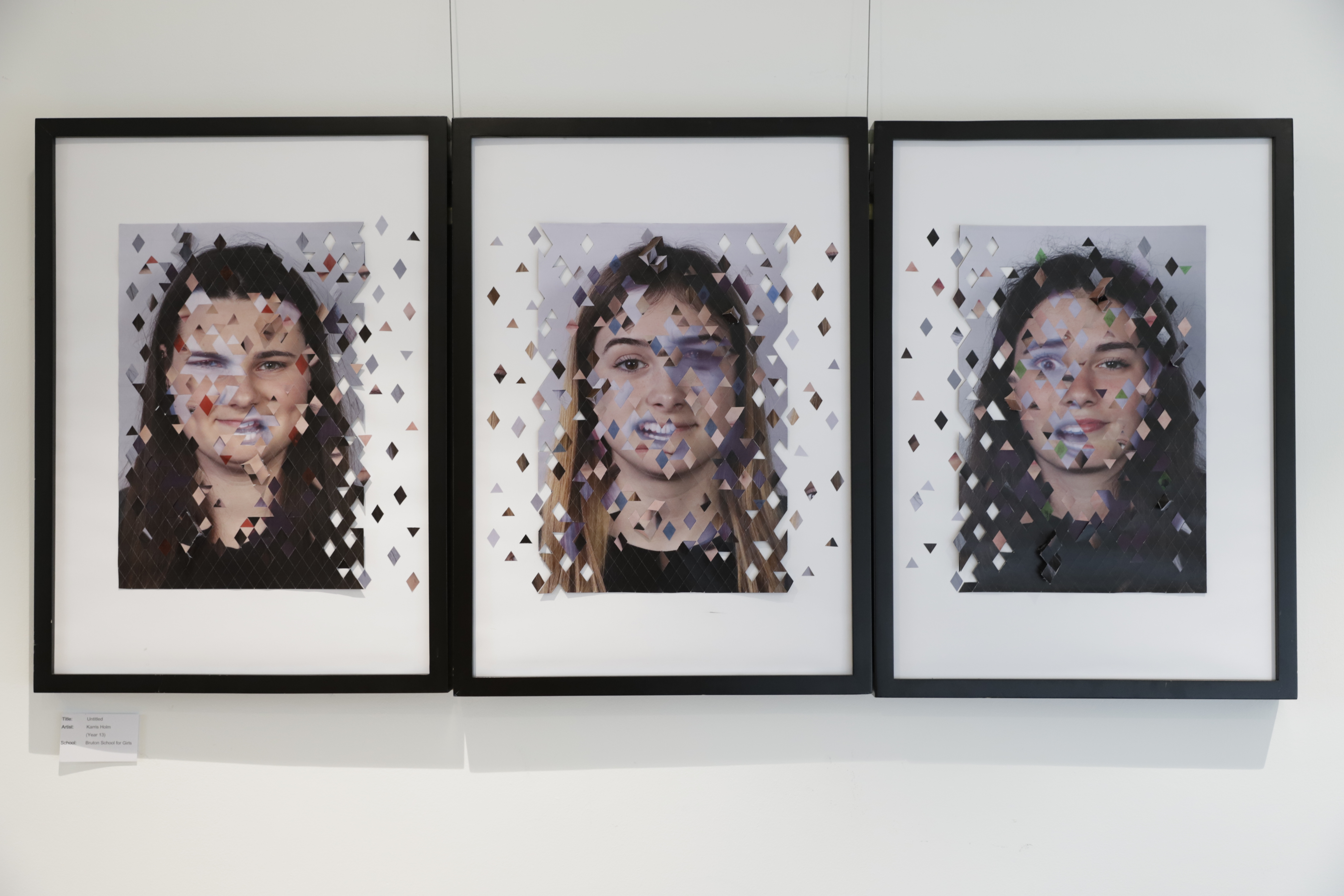 The display gives young artists a platform and opportunity for their work to be viewed by over 50,000 people visiting the Octagon over the Christmas period. This will be the first time many of these young artists will exhibit their artwork in a leading arts venue.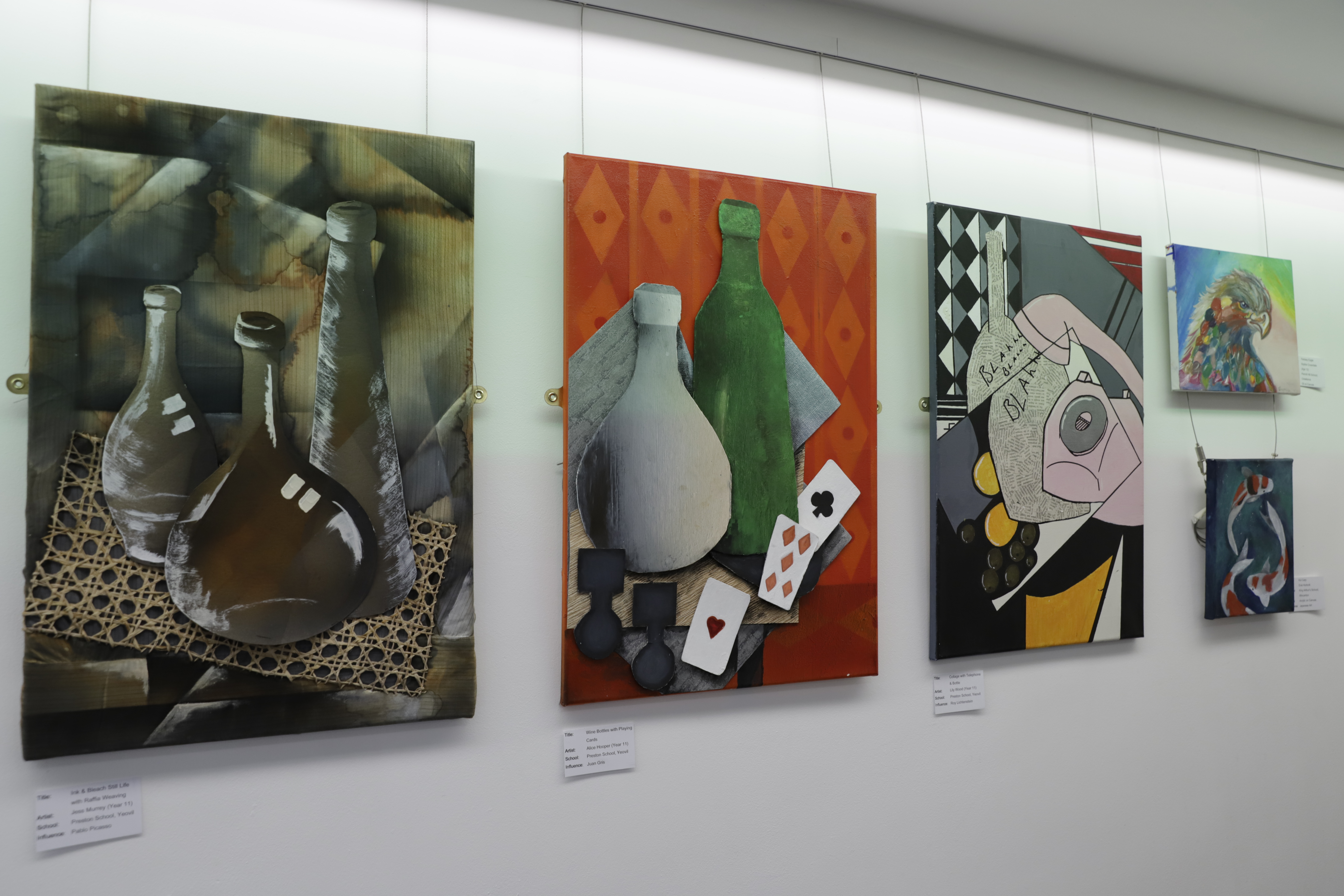 Artwork on display consists of a mixture of fantasy and mythology, evocative landscapes and buildings, striking self-portraits, impressions of Somerset surroundings and still life. The artists have depicted their subjects through various mediums including fine drawing, oil painting and photography, capturing movement and fine detail.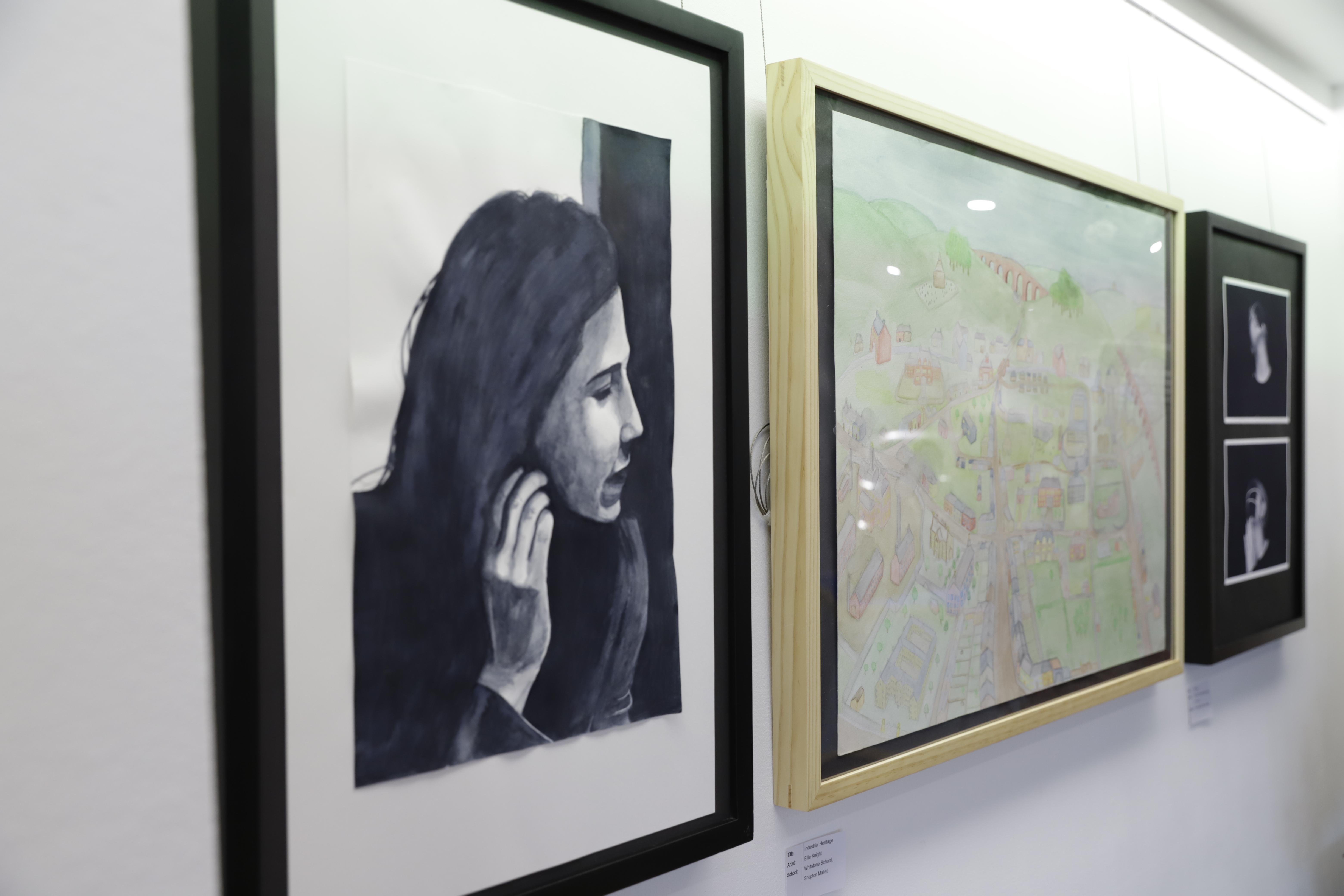 Whilst you are visiting the Octagon this Christmas, please take time to enjoy the spectrum of artwork on display.
The exhibition runs up until the 9th January 2020.