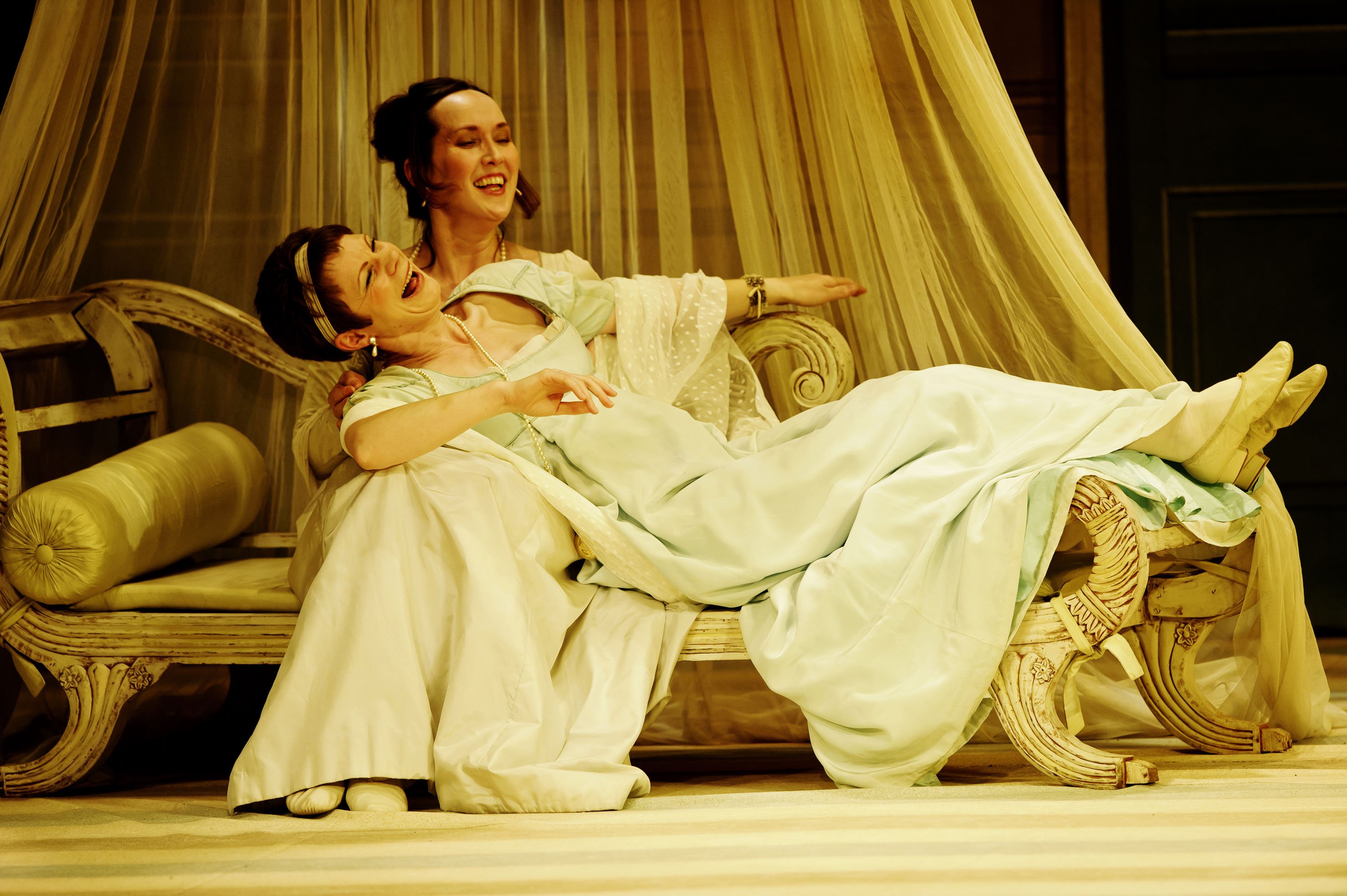 Swansea City Opera will return to The Octagon Theatre on Saturday 9 March. For their 2019 production the company is setting Mozart's Così fan tutte in the period of the British Raj in India. Supposedly based on a true story, this comic tale of deception, doubt, devotion and the twists and turns of romantic love, sees how a cynical old man (Don Alfonso) leads two naïve officers into a scandalous wager, in order to prove that it is against a woman's nature to be faithful – 'Così fan tutte' – 'all women are alike'. As the story unfolds we see just how well he succeeds; at first the women are not willing, but later….well you must wait and see!
The opera contains some of Mozart's most sublime music including the famous trio "Soave il vento". Sung in English and accompanied by chamber orchestra, with set and classical costumes designed by Gabriella Ingram it will be performed by some of the finest singers and orchestral players in the country. Thanks to funding from the Arts Council of Wales the company are also teaming up with fine local choirs to supplement their core of professional choristers.
Audiences can discover more about the importance of design in staging an opera with SCOs free pre-performance talk at 6.15pm, when Brendan Wheatley, Swansea City Opera's Artistic Director, talks about Mozart's life and music and the challenges of creating a new production for the stage.
Saturday 9 March | 7.30pm | Tickets £23 | Concessions £21.50
Book Tickets: https://www.octagon-theatre.co.uk/whats-on/opera/swansea-city-opera-present-cosi-fan-tutte/7691