The Inspirational South West Exhibition
14th January – 21st February
Our current exhibition at the Octagon Theatre, produced by Creative Coverage and entitled 'The Inspirational South West' brings together seven local artists from the South West in a splendid display of locality.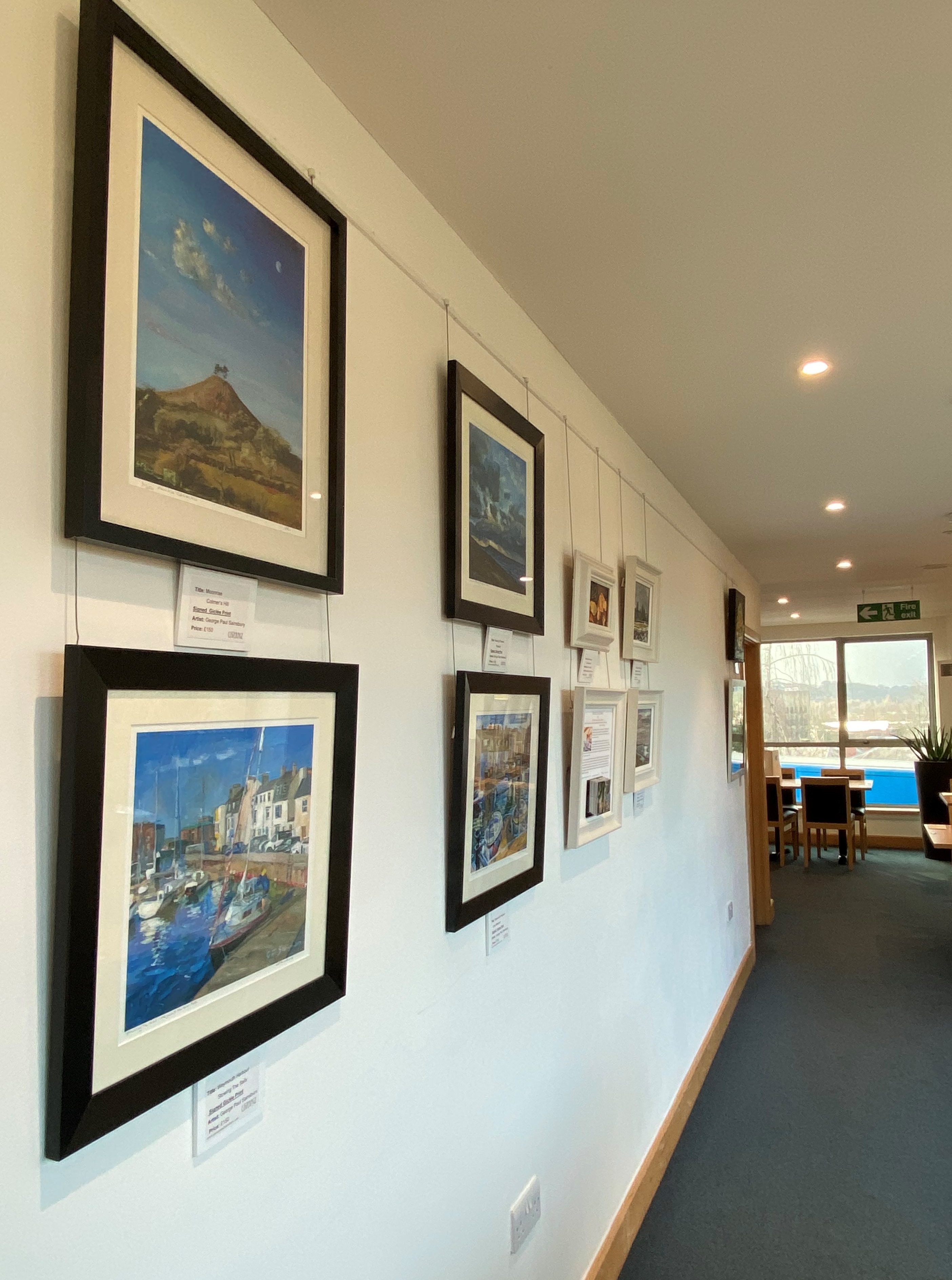 Creative Coverage support artists from across the region promoting and publicising high-quality artworks. On display is artwork from Jennifer Evans, George Paul Sainsbury, Joanna Commings, Pearl Gatehouse, Pat Regnart, Rebecca Monks, and Miranda Pender.
Jennifer is a Dorset based artist, who prefers to work primarily in watercolour so to capture the fast-changing English weather. Jenifer paints a variety of animals, flowers and landscapes.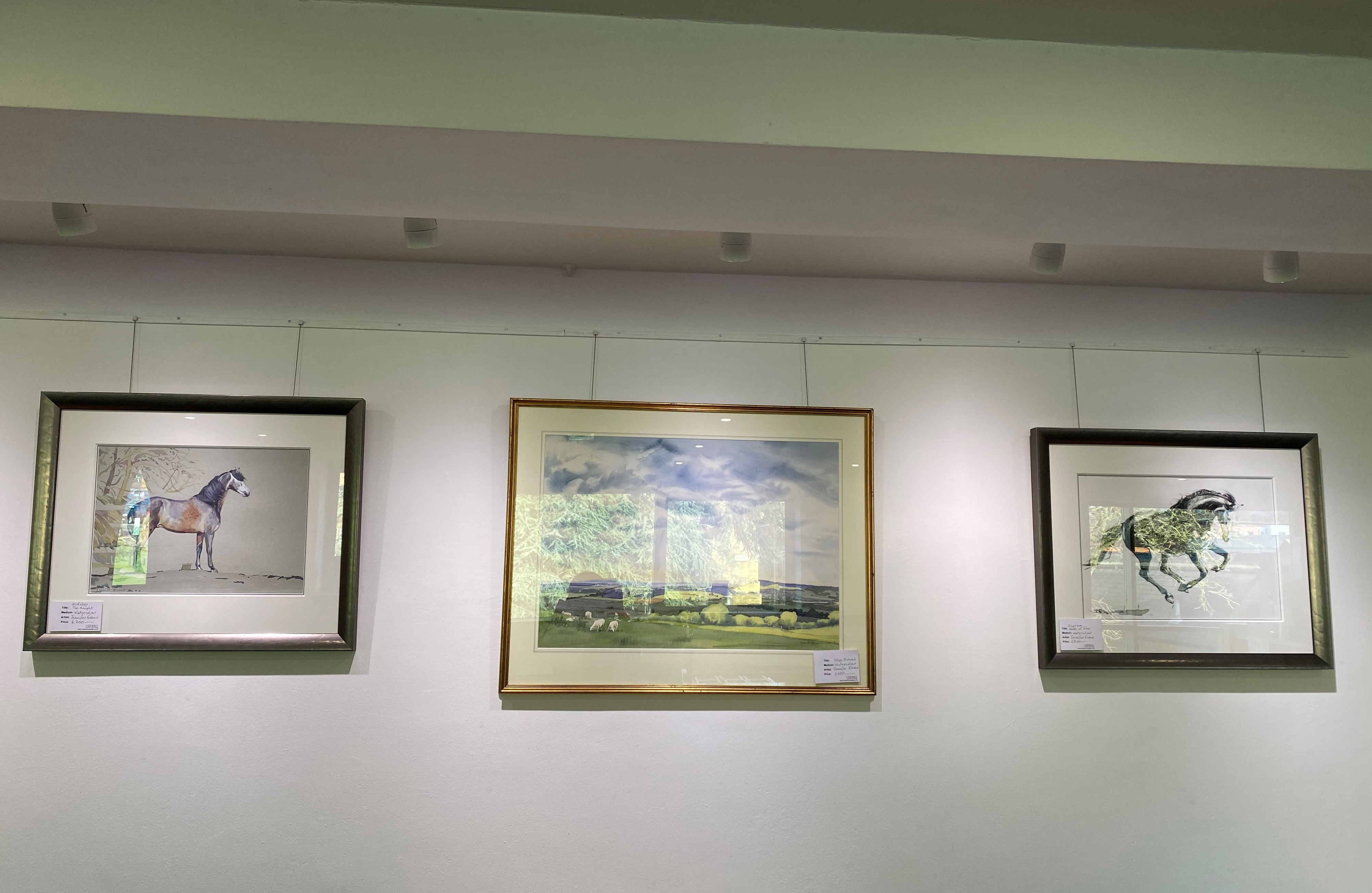 George is a Dorset based artist, painting mainly in oils his recent work has been divided between small intimate still life paintings and costal landscapes in which he records the ever-changing weather, light and atmosphere.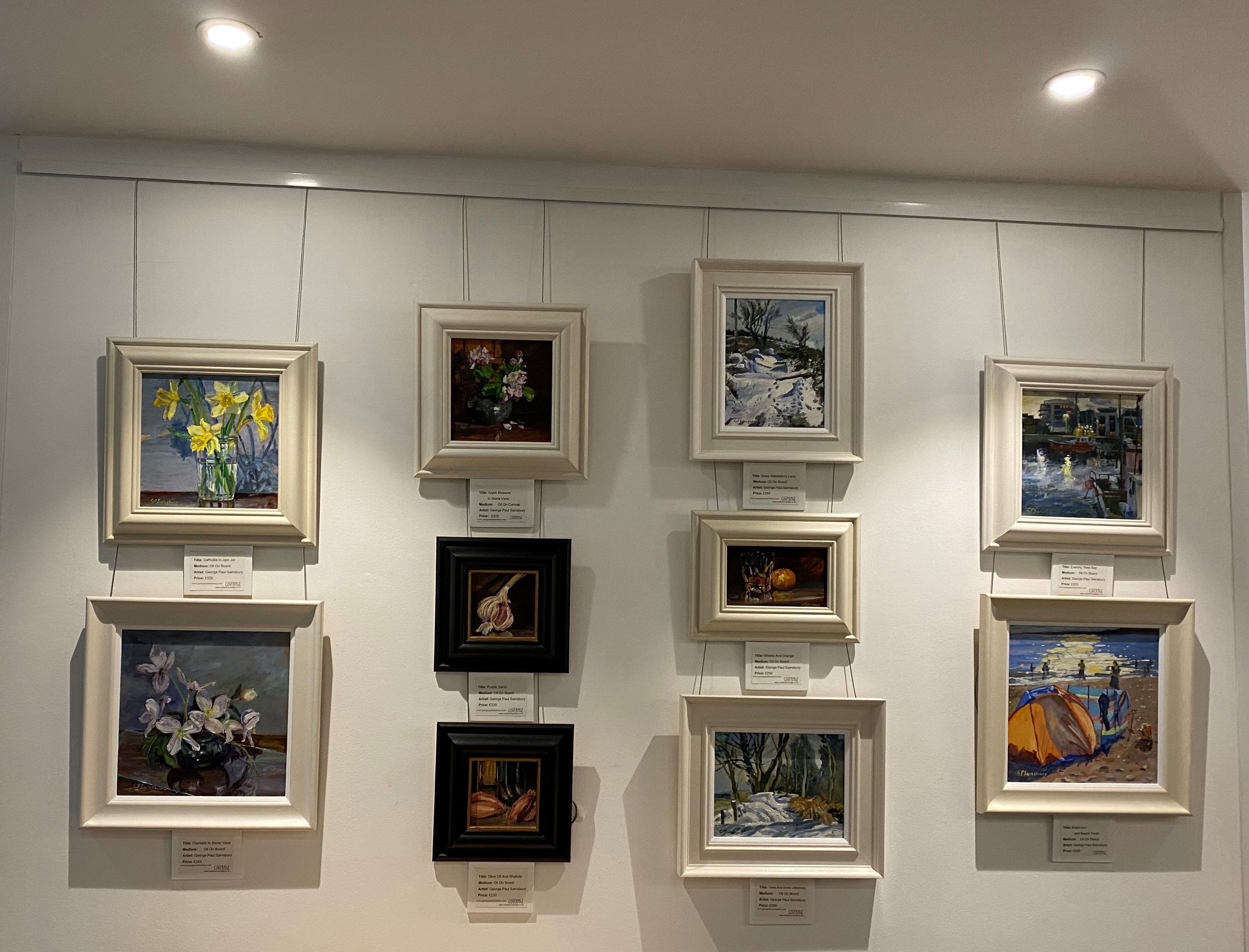 Joanna is a landscape and portraiture artist now based in Somerset, however for many years Joanna lived in Cornwall getting her inspiration from the moody dramatic coastline. She is now enjoying discovering a new landscape often capturing the Blackdown Hills, Quantocks and the Mendips.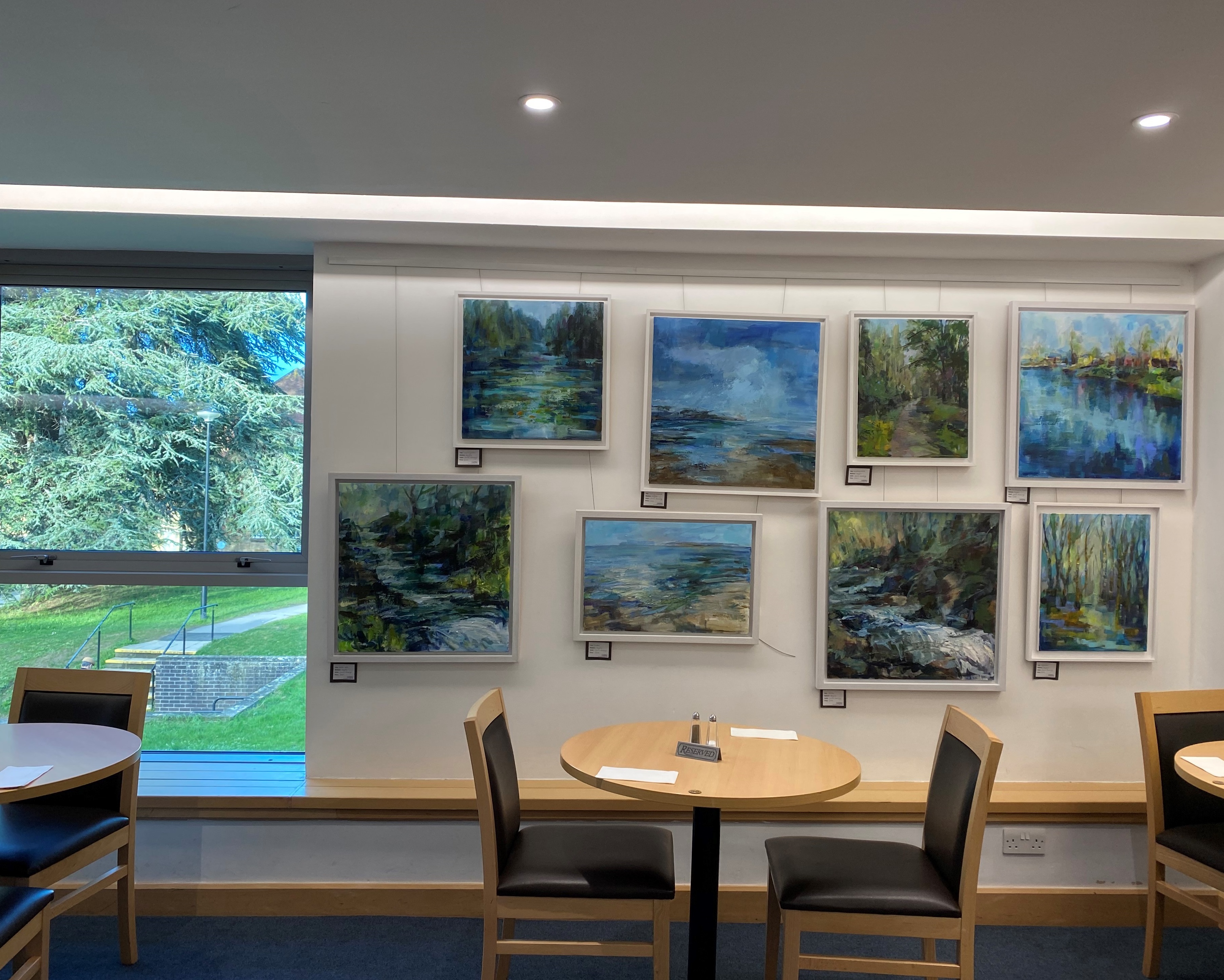 Pearl captures the coastline and landscapes of her home county, Dorset, in her paintings. Pearl's paintings are inspired by emotional reaction to a place, as she spends time mark making, feeling the atmosphere, looking for rhythms in nature, and elegant lines, which she then captures in her artwork.

Pat is a landscape and botanical artist based in Somerset. Pat has been painting since she was a child and continues to capture the wonderful landscapes and colours that made a lasting impression in her childhood.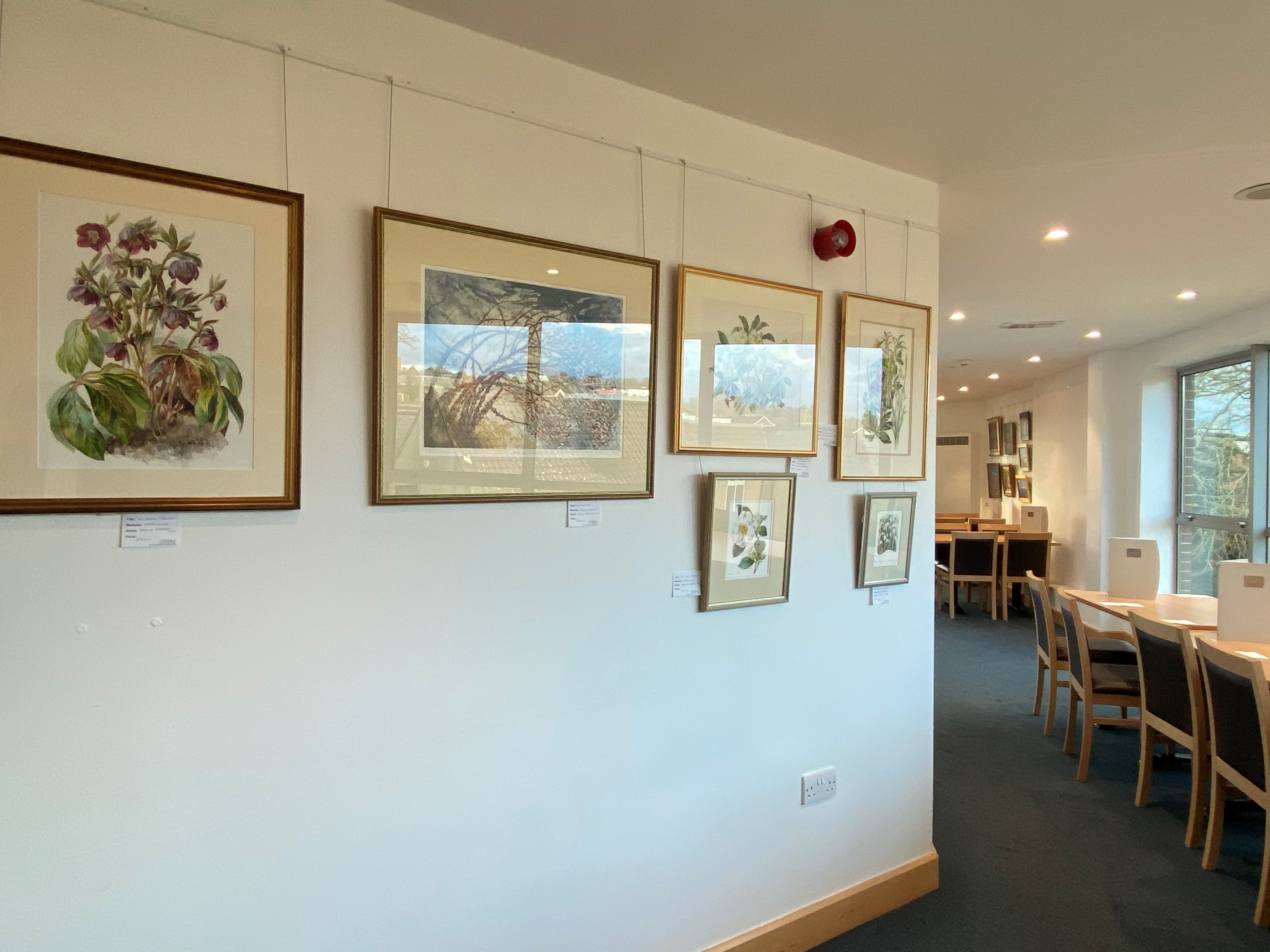 Rebecca is based in Devon, she is a surrealist abstract artist whose inspiration comes from meditation: "I paint what seems to be asking to be painted".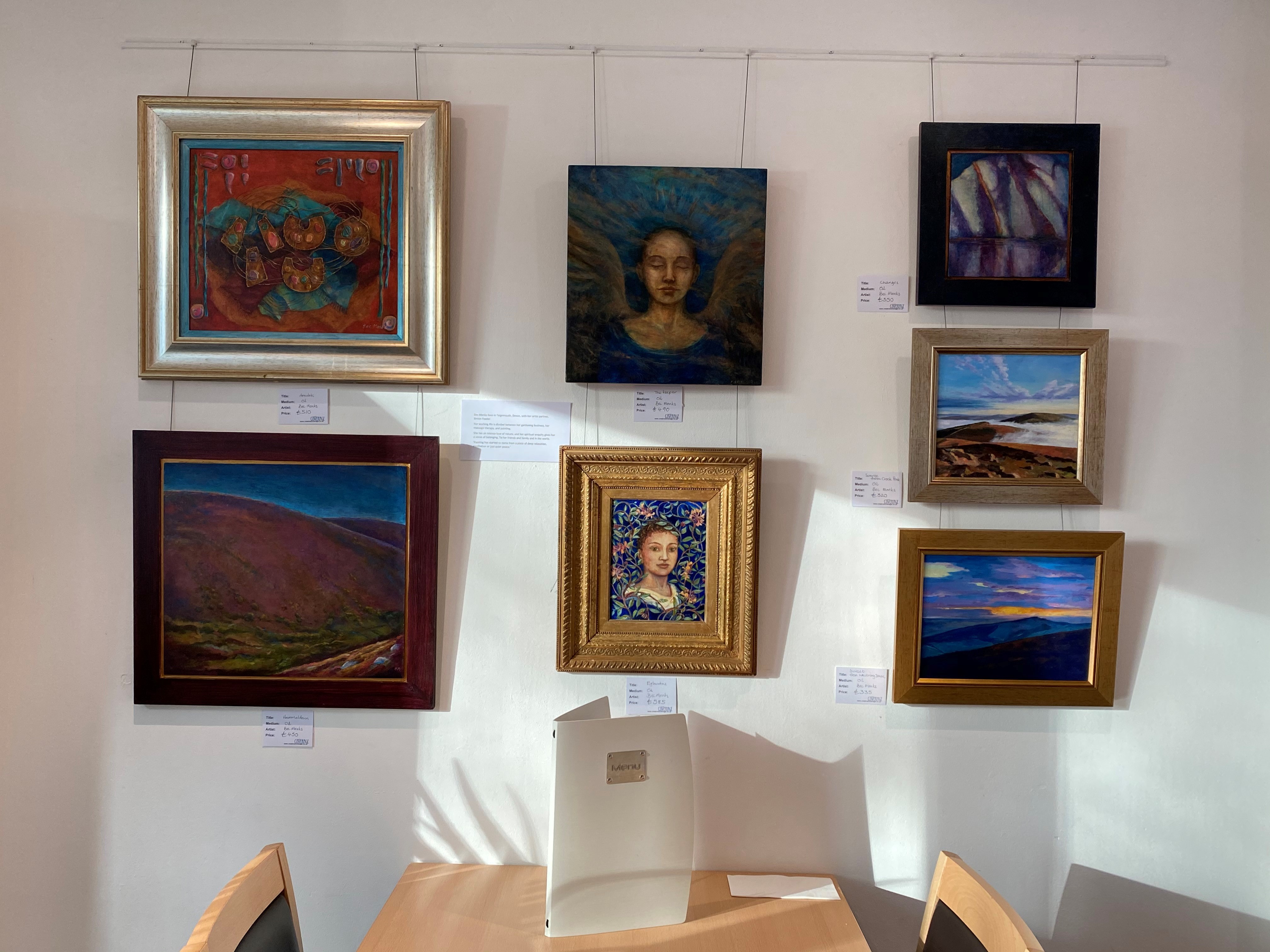 Miranda is a Dorset based artist who produces vibrant collage paintings. She works in a variety of media to produce wonderfully intricate images, often inspired by botanical micrographs; these images are then torn up and reconstructed to create quirkily stylised representations of animals, insects, plants and fossils, brilliantly embellished with metallics, glitter, and gems.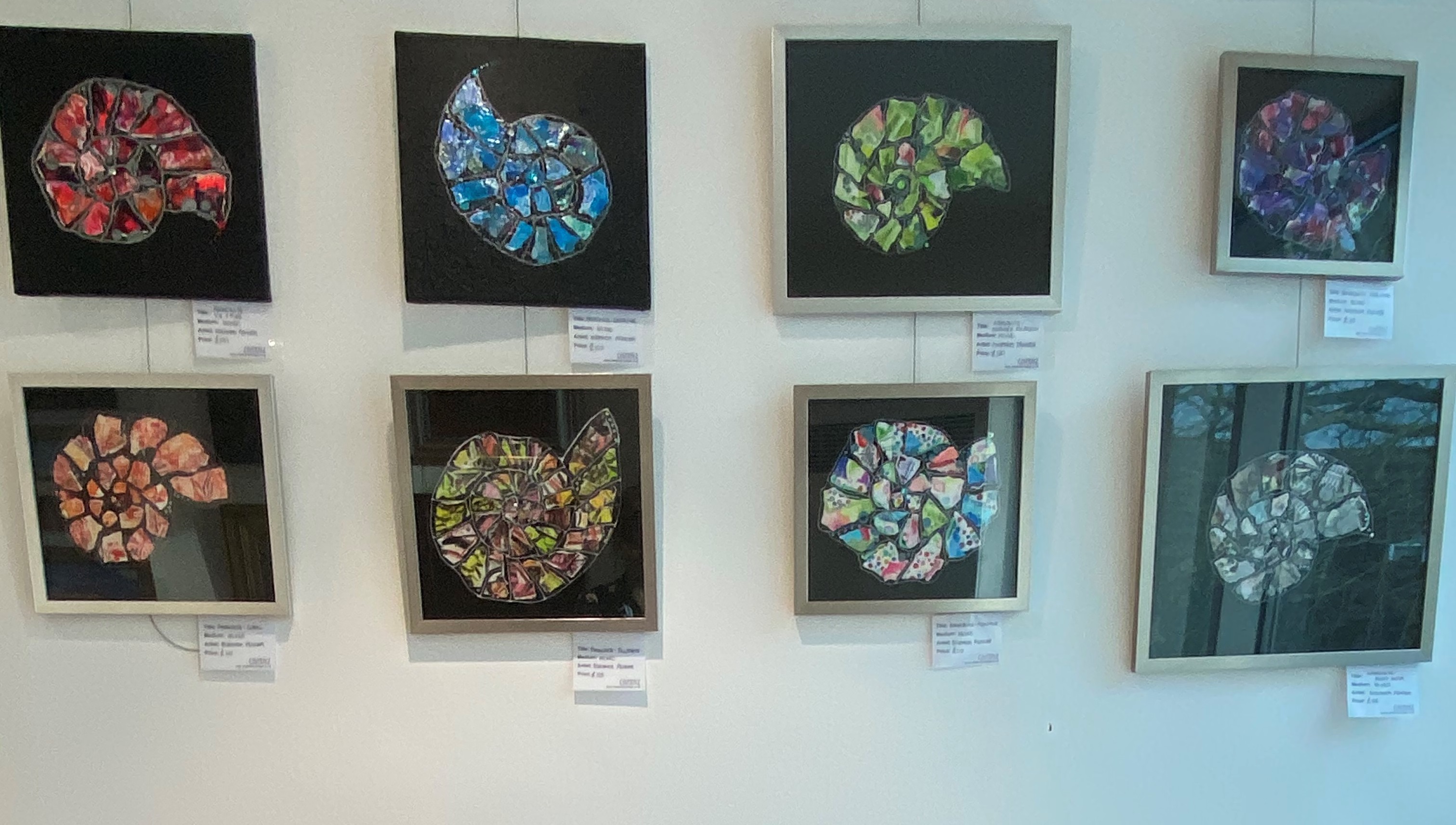 The exhibition runs up until the 21st February.
All our exhibitions at the Octagon are free for the public to view, and open Monday – Saturday from 10am – 5pm with later opening until 9pm on performance days.