The Foyer Club are The Octagon Theatre & Westlands Entertainment Venue's team of fantastic volunteers. In February 2014 they became a registered charity who fundraise in support of the arts. Registered Charity Number: 1155888.
When you visit The Octagon it will probably be Foyer Club members who greet you, show you to your seat, sell you a programme or ice cream and answer your enquiries.
But that's not all...The Foyer Club help to raise funds to support our venues. To date, they have raised an incredible £100,000! It is with their help that The Octagon Theatre has managed to:
Upgrade the infra-red hearing system for patrons who are hard of hearing*
Purchase 16 Front of House radios and headsets that ensure the safety of all patrons vising the theatre
Purchase 9 new cafe/bar sofas for our patrons' comfort
Purchase the theatre's very own Grand Piano to avoid paying to rent a piano for all of the classical concerts throughout the year
*50% of this was generously paid for by Well Being of Yeovil.

This money was raised through various Foyer Club initiatives such as: The Buy A Key Appeal, Let Me Entertain You, Pantomime Bucket Collections, The Big Summer Bash and so many more...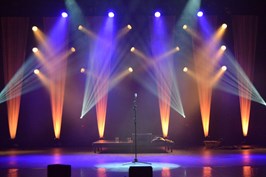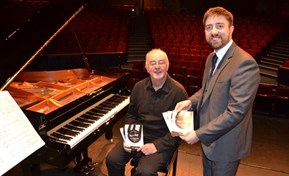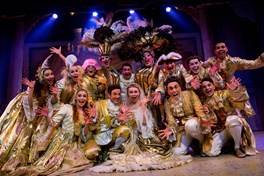 The Foyer Club are currently supporting us with our biggest fundraising effort to date to replace the seats and carpet in auditorium.  We are extremely grateful for their tremendous contribution to The Octagon Theatre.

Please note we are not accepting any current applications for Foyer Club members.