Cahoots Theatre Company present William Humble's play starring Robert Daws and directed by Robin Herford, that is currently enjoying a UK Tour and coming to The Octagon Theatre.
Based on the life and writings of P.G. Wodehouse, 'Wodehouse in Wonderland' takes place in P.G. Wodehouse's New York State home in the 1950s.
The play sees him answering questions from a visiting biographer, as well as singing songs from his illustrious early career as a Broadway lyricist, when he worked with the likes of Jerome Kern, George Gershwin, Cole Porter and Ivor Novello. "I always think it's quite strange that this man we now associate with such quintessentially English characters was in those days better known for his work on Broadway," says Daws.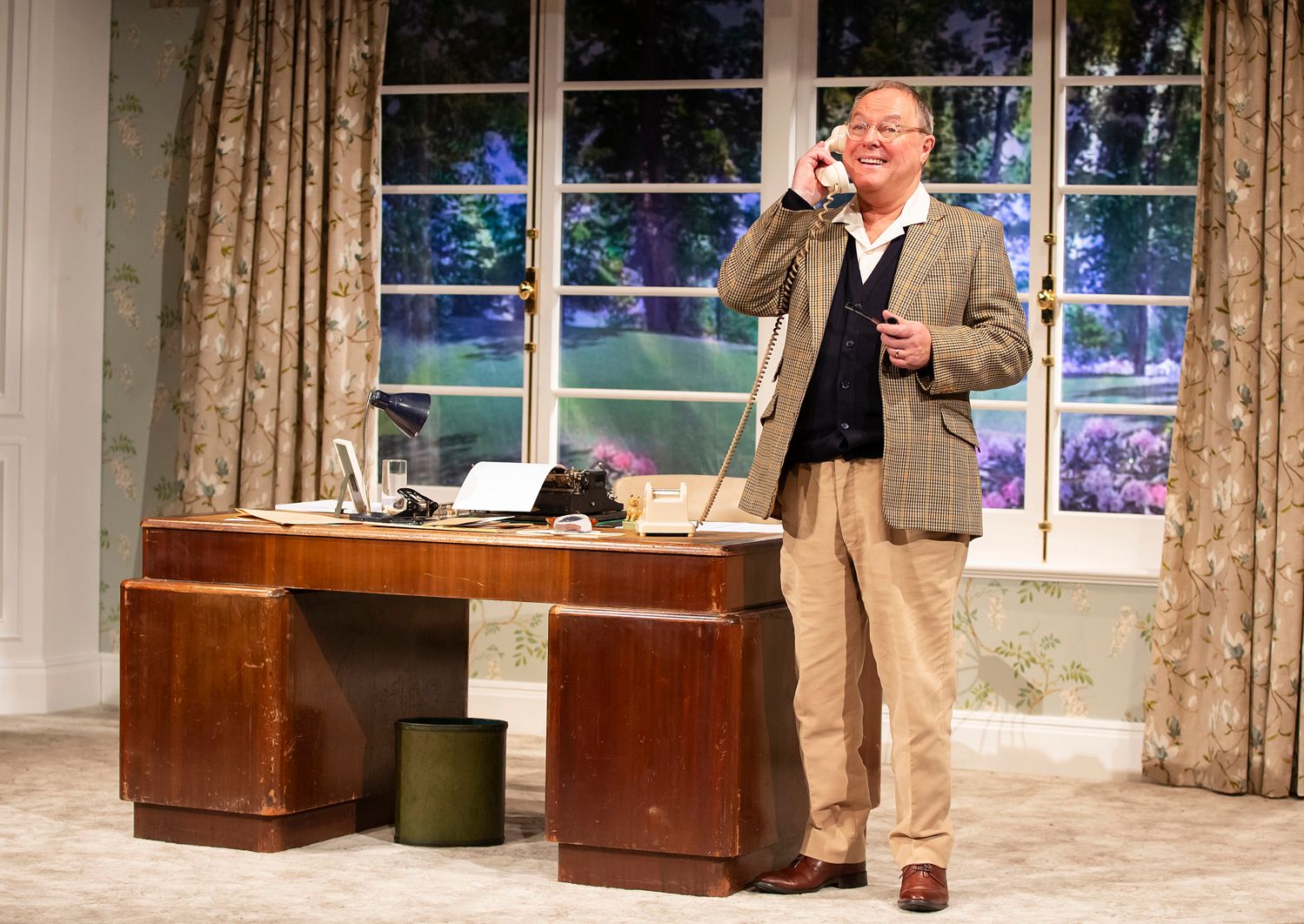 He adds that he's enjoying the opportunity to sing again, having appeared in a number of musicals when he first started out in the profession. He even won a musical award at RADA, where his interest in Wodehouse was first piqued when Tom Wilkinson, who was directing at the Academy, gave him a copy of Right Ho, Jeeves.
Since then Daws has gone on to become a staple of many beloved TV dramas, including the murder mystery series Sister Boniface Mysteries, medical soaps Casualty and The Royal, as well as the likes of Poldark, Outside Edge and of course Jeeves and Wooster.
"I like to think of myself as being that rather old-fashioned term a character actor,"
And alongside acting he has also developed a successful career as a crime novelist, including making the podcast series Partners in Crime with Adam Croft.
Daws says these two sides of his work are wholly complementary. "Writing uses a lot of the same creative muscles that you use as an actor. And certainly all the work I've done over the years creating characters has been really helpful. I suppose in a way my writing has become my own little wonderland."
And now he gets to combine both by playing one of his favourite authors. How has he found researching Wodehouse as a character? "There isn't actually much footage of him, and people always said that in reality he was a very reticent and shy figure," says Daws.
"So this is very much my take on Wodehouse, rather than an impersonation of him."
Despite displaying much of the humour and geniality that his writing is known for, the play also delves into some of the darker aspects of the author's life. The title, Wodehouse in Wonderland, is taken from a now lost diary Wodehouse kept when he was sent to a Nazi internment camp during the Second World War. "The Germans manipulated him into making what became known as the 'Berlin broadcast'", explains Daws. "This was then used for propaganda purposes and caused huge upset back in England. He later referred to it as his great shaming."
Bringing his story to the stage is especially meaningful considering Wodehouse's own contribution to the theatre. He contributed lyrics for 25 musicals, including Anything Goes, and in 1917 had five shows running simultaneously on Broadway. He was also an accomplished playwright, who in 1928 alone had three plays on in the West End.
Wodehouse In Wonderland will be at The Octagon Theatre nightly from Tuesday 25th April until Thursday 27th. Book your tickets online through our website.