We are pleased to be launching the Octagon Online Together initiative! With support from Arts Council England, we are delighted to present our programme of activity designed to bring our community together whilst at home.

Over the coming months we will be live-streaming our Octagon Academy classes. We have a range of inspiring classes to keep you healthy, happy and entertained from the comfort of your own home. There's lots to look forward to, so be sure to follow our social media channels for more exciting news and have a browse of the classes that are coming soon!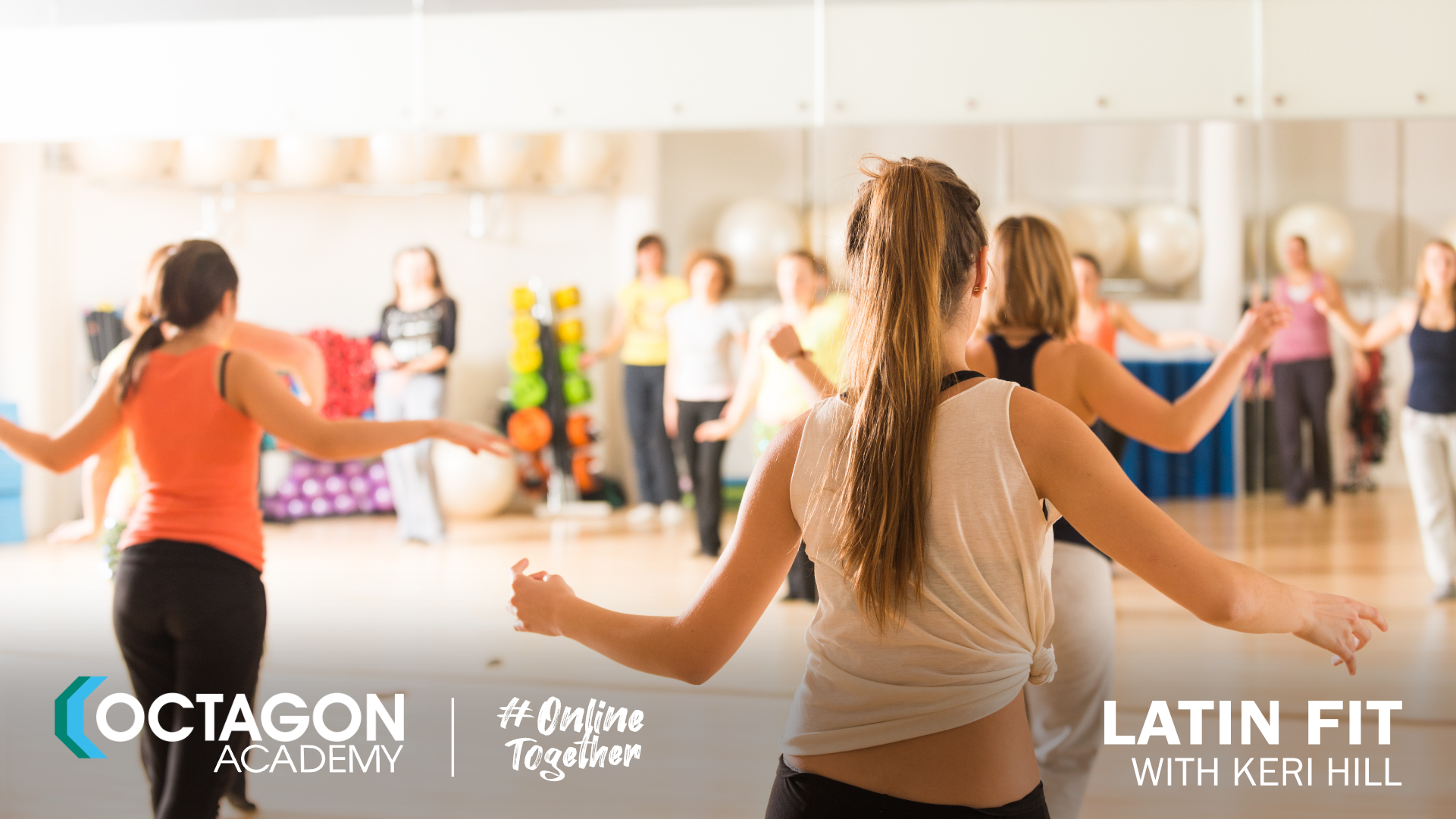 MONDAYS FROM 10-10.45AM | AGE GROUP 16+ YEARS
Join Keri Hill for the fitness craze that is sweeping the nation! Blending Latin-inspired dance-fitness with red-hot international music.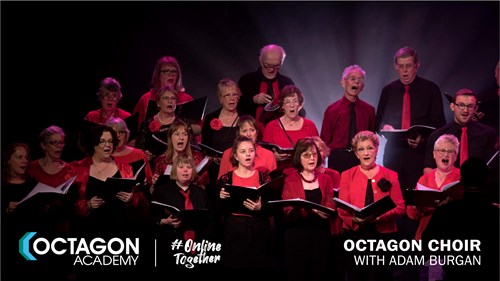 MONDAYS FROM 7-7.45PM | AGE GROUP: 14+ YEARS
If you love singing, then why not join Adam Burgan and our choir! The ability to read music is an advantage but is not essential, first and foremost we want people who love to sing.
To join our online choir drop us an email at Octagonyeovilchoir@gmail.com and we'll get back to you with more details.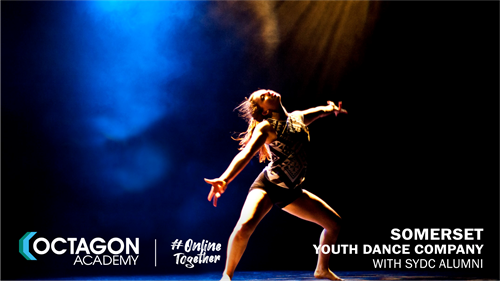 TUESDAYS 6-6.45PM | AGE GROUP: 14+ YEARS
A Contemporary Dance class delivered by Katey Leader and Somerst Youth Dance Company Alumni. Each week will feature some warm up exercises and a phrase to learn, led by a different dancer each session. Aimed at people with some Contemporary Dance background – for those studying dance at school, college or recent graduates.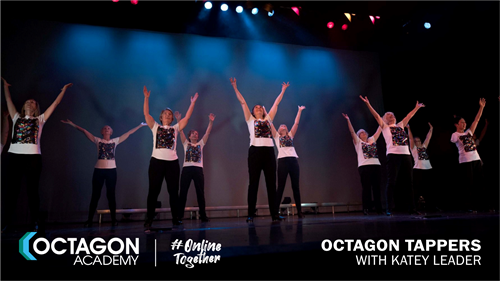 WEDNESDAYS FROM 11.30-12.15PM | AGE GROUP: 16+ YEARS
Get those toes tappin' with these fun sessions, great for developing rhythm, co-ordination and keeping fit. Each week we will be warming up with Katey Leader whilst going through some of the basic steps and then having some fun with some jazz hands worthy routines. It will help if you have some tap experience and you can join in with or without tap shoes.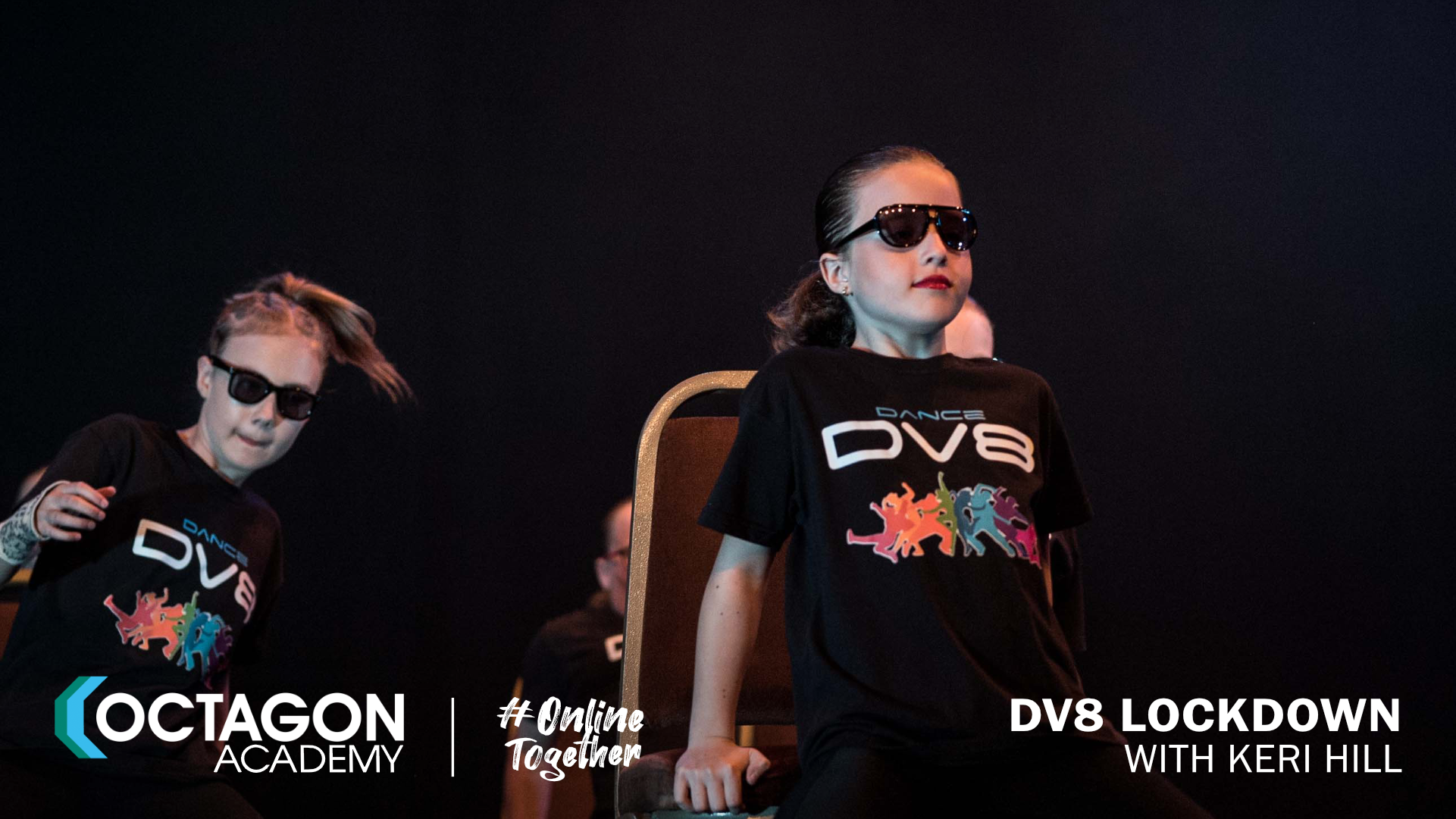 WEDNESDAYS FROM 4-4.45PM | AGE GROUP: 6-14 YEARS
Take part in the mixed style dance class led by Keri Hill. Enjoy learning a variety of styles with our 'lockdown special addition' kids dance class.
THURSDAYS FROM 4-4.45PM | AGE GROUP: 7-13 YEARS
The Somerset Youth Theatre is for anyone interested in devising, writing or performing. No previous experience is necessary. We have created a series of online sessions for you to be inspired, be creative and have lots of fun. Somerset is full of funny stories, brilliant characters and strange myths and so with a little help from Angela Laverick, it's time to bring some of the county's best-kept secrets to life! There will also be an opportunity to share some of your brilliant creations.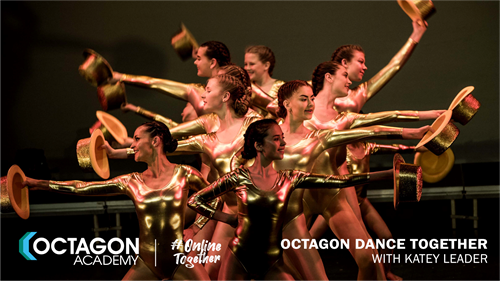 THURSDAYS FROM 6-6.45PM | AGE GROUP: 14+ YEARS
An open dance class for everyone! Each week we will be learning a fun new routine in a different dance style; Jazz, Commercial, Tap, Street Dance, Musical Theatre and more. Class will involve a warm up with Katey Leader and she will then teach you a short and funky dance. This class is aimed at adults and older children.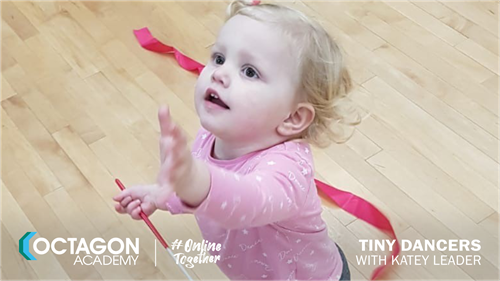 SATURDAYS 10-10.30AM | AGE GROUP: 1.5-4 YEARS
Tiny Dancers have teamed up with the Octagon Theatre to deliver a live online Toddler Dance Class. Join in with Katey Leader and Luna, dancing to some of our favourites songs from Peppa Pig, Hey Duggee, Frozen, Nursery Rhymes and more! This class is for toddlers and parents. You will need a scarf, ribbon or piece of material to waft around and a teddy or cuddly toy.
---
WATCH ALL OF OUR CLASSES LIVE,
OR ON DEMAND ON OUR YOUTUBE CHANNEL:

---
Terms and Guidance by accessing the classes you are agreeing to the policies outlined:
Make sure you have cleared the space around you and that you are appropriately dressed and safe to dance and participate.
Although the teachers have full indemnity insurance to deliver classes online we cannot accept liability for any injuries sustained by those participating in the classes, nor do we accept any liability for damage to personal property caused during the classes.
If you take photos of yourself and your children taking part in the classes and are happy for them to be used by us to be shared on our social media and website them please send them to Octagontheatre@southsomerset.gov.uk or you can upload them to our Facebook event page.
Comments are disabled by YouTube if this is an event for children, but if you would like to comment as we are dancing please do so on the Facebook event page so the teacher can see any questions. However, please understand that it may not be possible for them to respond while teaching.
These classes have been set up to ensure we have the best sound and visual quality and have a strong internet connection, however there is always a chance that this may dip due to peak times, plus it does rely on the quality of the users internet connection. Just in case there is a lag or drop in connection we have designed the classes to take into account this issue.