Two events organised by The Octagon Theatre and Westlands Entertainment Venue have raised a total of £8,684.85 which will go towards supporting the humanitarian and emergency work in Ukraine and neighbouring countries.
Concert for Ukraine held on Friday 1st April and Rock for Ukraine held on Friday 22nd April raised funds for School in a Bag's Ukraine Crisis Appeal and the Disasters Emergency Committee's Ukraine Humanitarian Appeal. All ticket proceeds from the events, bar profits and bucket collection donations went towards the final total raised. The venues staff who worked during the evenings also donated their time.
Concert for Ukraine at The Octagon Theatre saw various groups and performers showcase their talent, including the Octagon Choir, Eminence Dance, Charlotte Wood, Amy Foskett Dance: ADFYOUTH, The Trinity Entertainers, Colour: Indian Dance Group, Matthew Rock, The Studio Dorset, Dance Factory: Chelsie Randino, Castaways, Yeovil Performing Arts Students, Yeovil African Drumming Group, Somerset Youth Theatre, Bronte Cheshire and Project Dance. The evening was also hosted by former BBC presenter, Emma Britton.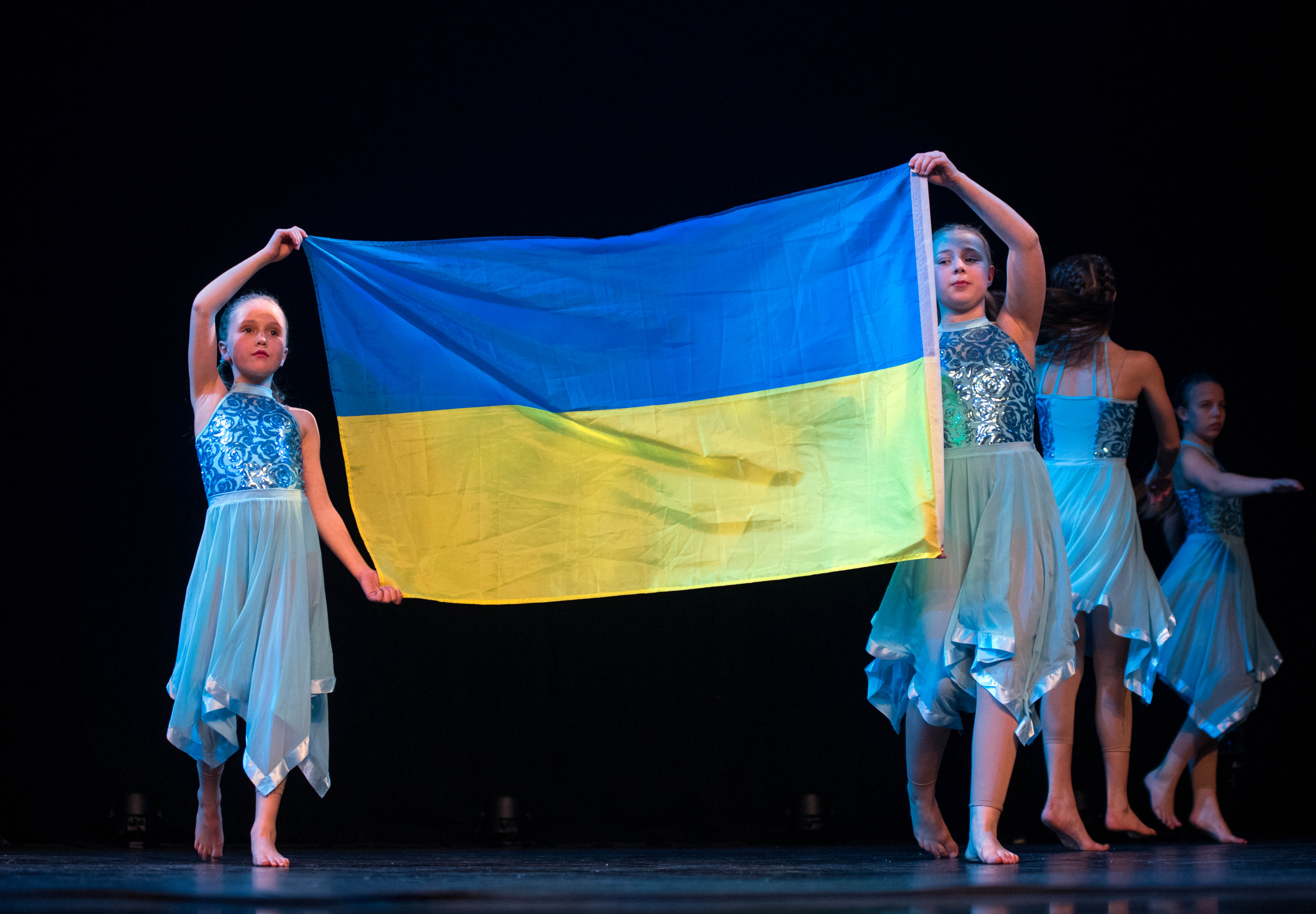 Photo above: Eminence Dance performing at The Octagon Theatre for Concert for Ukraine. Photo courtesy of Len Copland.
Rock for Ukraine at Westlands Entertainment Venue saw music performances from Bad Cowboys, The IOU's, Snakebyte and Frazer Mitchell.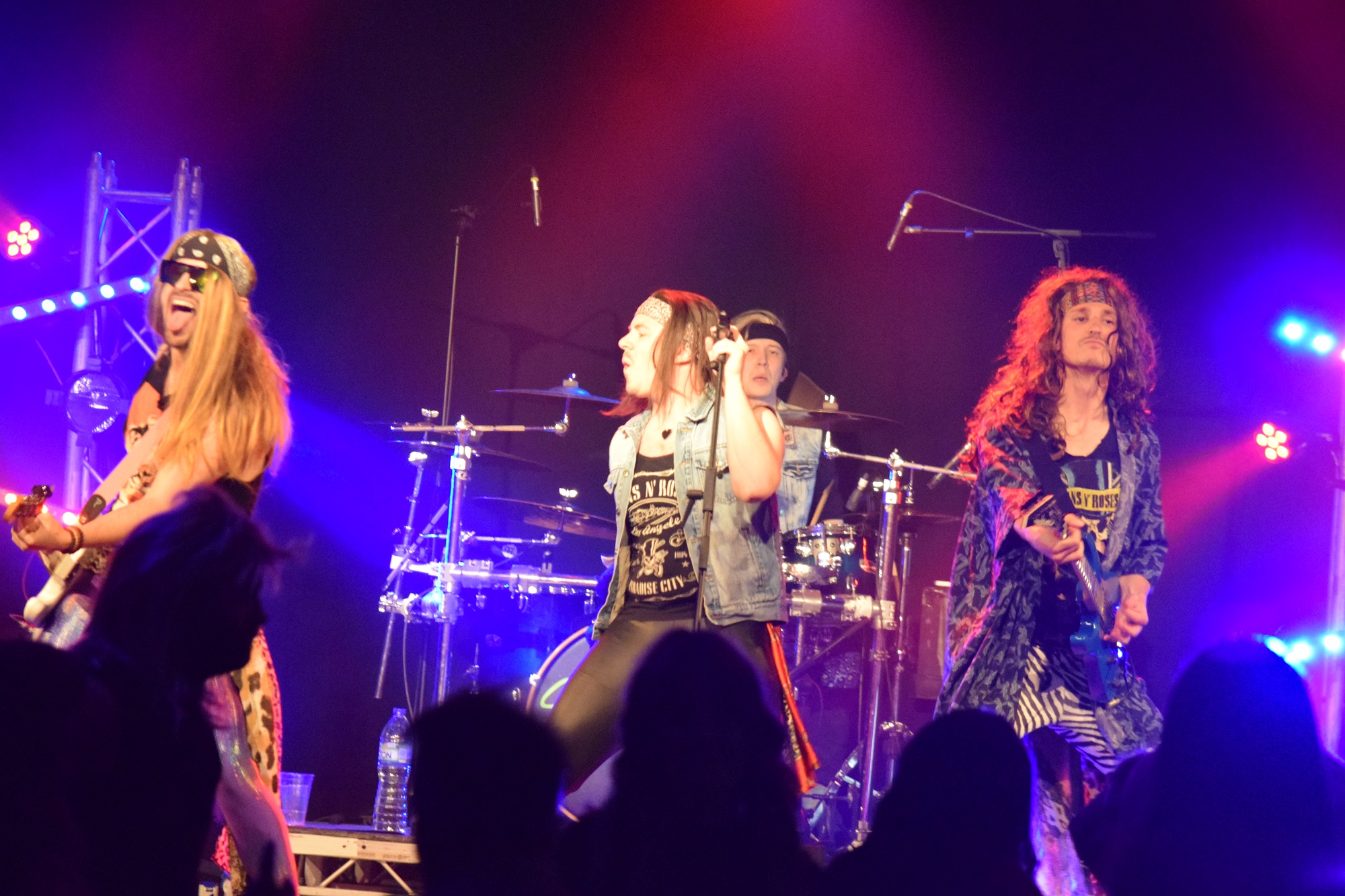 Photo above: Snakebyte performing at Westlands for Rock for Ukraine. Photo courtesy of Christine Jones, Yeovil Press.
Adam Burgan, Arts & Entertainment Venues Manager, said: "Since the invasion of Ukraine began, we felt helpless at what we could do to help, so by putting on these events, we have managed to raise a fantastic amount of money that will help in some way, shape or form.
"I must say a huge thank you to everyone who performed on the evenings and helped make the events happen. I must also thank everyone who bought tickets and donated to help make a difference. Finally, I would like to thank our staff who helped organise, sell and those who worked at the events. Without all of them, we wouldn't have been able to even think about putting both events on and I'm very grateful for them donating their time for a worthy cause."
Councillor Mike Best, portfolio holder for Health & Well-Being at South Somerset District Council, added: "I echo Adam's comments and thank everyone who has helped raise a fantastic amount of money that will support the refugee crisis in Eastern Europe and beyond. Both the events were 'pay what you can' with no set ticket price, so it is pleasing to see such a terrific amount raised and shows how generous people can be in times of need.
The Octagon Theatre and Westlands Entertainment Venue regularly fundraise for good causes, including bucket collections for specific charities at many of our events. Fundraising also forms a key part of helping to fund the Octagon Theatre redevelopment and you can get involved through our 'Name A Seat' campaign whereby from £150, you can have a personalised plaque on a seat within our new auditorium. Contributing now means that you will be placed on our priority list and contacted to choose a seat for your plaque once the seating plan has been designed.
In the near future, we will be creating more opportunities for our community to also help us fundraise (at such events as our 'Night in the Theatre with Castaways'), so look out for more details on how you can get involved via our website, octagon-theatre.co.uk.